Global Solar PV Module Installations to Face Stable Increase by 2020
Solar module installations enjoyed a significant increase from approximately 1.4 GW in 2006 to 29 GW in 2011, but the industry has started to move away from the initial spur, according to this new market research study.

This report states that the growth of the solar PV module installation market in 2012 was much lower when compared to the previous year, with only 30.25 GW installed. In 2013, installations are forecast to fall slightly to 25.4 GW, due to reduced government support in several countries, such as Spain, Italy and Germany. From 2014 onward, annual additions are expected to remain stable until 2020.
Germany was the largest consumer of solar modules in 2012, with annual installations of 7.6 GW, followed by China with 5 GW. China continued to be the largest manufacturer of solar modules in the world, boasting 66% of the total global module production in 2012.
Harsha Nagatham, Analyst covering Alternative Energy, says: "With domestically available polysilicon, a favourable regulatory environment and an easily available inexpensive labor force, companies such as Yingli Green Energy, Trina Solar, LDK Solar and Jinko Solar have been leading solar module manufacturing with annual production capacities of over 1,000 MW each."
According to the report, solar PV module prices have also dropped drastically since 2006, when the average price was $3.8/W. In 2012, the price of a module was $0.91/W, and it is expected to fall further over the coming years, reaching $0.25/W in 2020. "Solar PV is the third-largest deployed renewable technology in terms of installed capacity after hydro and wind. Emerging countries in the regions of Asia-Pacific, Latin America, the Middle East and Africa are expected to be the major markets in the future due to an increasing focus on green energy to help fuel economic growth," concludes Nagatham.
The report provides in depth analysis on global solar PV modules market. The report also provides solar PV module market analysis of key countries including the US, Germany, Italy, China, Japan, Republic of Korea, Taiwan and India. The research provides historical and forecast data to 2020 for installed capacity, power generation, average module price, market size and module production. The report also provides a share of major solar module producers in each of the countries.
Featured Product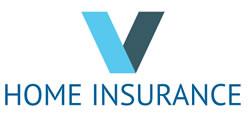 vHomeInsurance.com analyzes home insurance, climate and other environmental factors that impact insurance.