In 2014, Ecotech Institute will also add a new energy efficiency lab to help students prepare for certification
Ecotech Institute, the only college entirely focused on renewable energy training, now provides students in Ecotech Institute's Energy Efficiency degree program the opportunity to earn Building Performance Institute (BPI) Certification. BPI sets the national standards for energy efficiency retrofits and professional credentials. Many state-run energy efficiency and weatherization programs require BPI certifications.

Interest in energy efficiency continues to grow in all sectors of the economy, as both homeowners and businesses look for ways to control rising energy costs.
"As more people seek ways to improve their energy efficiency, individuals with deep knowledge in renewable energy systems are becoming a valuable asset in businesses," said Tiffany Burton, program director for Ecotech's Energy Efficiency program. "Ecotech has asked employers what skills they desire in employees and we often hear that people with BPI Certification is key; that's why our curriculum now includes that critical designation."
Starting in 2014, Ecotech Institute Energy Efficiency students will also be able to use a new on-site energy efficiency lab that will help prepare students for BPI certification.
"Our new lab will once again set Ecotech apart from other institutions that don't specialize in renewable energy and energy efficiency education," added Burton. "Having this equipment on campus will be a terrific asset for our students."
Facility Management is another program at Ecotech Institute where energy efficiency is becoming more important. Now, more than ever, the role of a facilities manager involves developing and implementing plans that incorporate energy efficiency into buildings, drastically changing how they are managed on a daily basis. People who work as facilities managers plan, manage and optimize critical facility operations and maintenance for a variety of buildings, grounds and equipment, and Ecotech Institute is educating future facilities managers on how to keep energy conservation top of mind.
According to Ecotech Institute's Clean Jobs Index, in August 2013 there were more than 5,100 jobs posted in the U.S. related to facilities management energy efficiency. To see open positions in each state, visit www.ecotechinstitute.com/cleanjobsindex. A sample of possible facilities management jobs that graduates of this program could be qualified for include: energy manager, facilities manager, maintenance supervisor, grounds and plant manager. Energy efficiency jobs include work on building retrofits, home weatherization, lighting upgrades and grid infrastructure.  
Ecotech Institute, based in Aurora, Colo., now has more than 500 students who came to Ecotech Institute from across the country for practical training in the growing field of sustainability. In addition to the Facility Management Technology and Energy Efficiency programs, Ecotech Institute currently offers the following six associate degree programs:
•Solar Energy Technology
•Wind Energy Technology
•Renewable Energy Technology
•Electrical Energy Technology
•Power Utility Technician
•Business Administration - Sustainability.
For more information on Ecotech Institute, visit www.ecotechinstitute.com.
Featured Product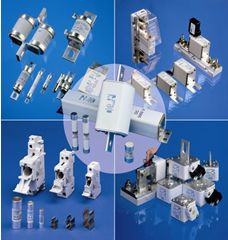 SIBA Fuses: your trusted source for all your circuit protection applications, from solar power to wind power. We are the world leaders in these applications and the most trusted name for your circuit protection needs. We have been working for over 60 years in semiconductor fuses, including ULTRA RAPID®, medium, and high voltage, standard European, miniatures, electronic fuses, and a wide range of DC rated fuses (24 VDC - 5000 VDC) for all types applications. We work with medium and high voltage fuses for protection of transformers, including submersibles, motors, medium and high voltage switchgear, compact substations, cable feeders, and high voltage capacitor circuits. New: Full line of PV UL Listed fuses and fuse holders. View our Catalog.