Today marks the beginning of a month filled with opportunity for training, learning, and involving yourself in the solar industry. Whether you are a newcomer, advocate, or solar professional, ImagineSolar is sure to have something for you worth attending here in the heart of Texas.
Sat Oct 5th - PV201eLab: PV System Design and Installation | 9am-4pm | $195

Hands-on PV Solar Lab Workshop. Run tests and experiments with various solar modules wired in series, parallel, and connected to batteries & loads. Assemble and commission a complete grid-tie PV Solar system. No prerequisites.
Sat Oct 5th - Solar 1st Saturday - FREE
Featuring Solar Austin and Environment Texas. Discussion Series on 'Advocacy, Policy, and Opportunity in Solar'. Come at 3pm to watch the Solar Lab Workshop in session. Solar 1st Saturday event starts at 4pm.
Sat Oct 5th thru Wed Oct 9th - PV 201: PV System Design and Installation.
Our Power Package Onsite Foundations Course - $1295
Sat, Mon, Tues, Weds - 9am-5pm | Sun. 1-5pm
48 Contact hours combined with 6 months access to both Online Course and Online Live interactive teaching portal. Textbook included.
Thurs Oct 10th - ImagineSolar hosts two FREE SolarEdge Events:
2:00pm - 4:30 pm - SolarEdge Training workshop:
SolarEdge and ImagineSolar deliver a free hands-on design workshop and demonstration lab at ImagineSolar's Regional Smart Grid and Solar Lab.
5:00pm - 7:00pm - Sunset with SolarEdge
Happy Hour at Patsy's Cowgirl Cafe.
Fri Oct 11th - PV321: Advanced PV System Technologies
9am-5pm - 8 Contact Hours of Design Workshop and Demonstration Lab - $375
This day of PV321 is focused on the SMA Sunny Island inverter used with a gas generator and a battery bank. This system can be used either completely off-grid, or in tandem with a grid-interactive system. We'll be discussing emerging trends in the energy storage market, and how coupling battery-based systems with PV installations is becoming an attractive option for system owners.
Check out our Alumni Page to see what ImagineSolar has helped make possible for others. You could be the next solar success story!
Call us with any questions: 888/514-1972
Since 2002, ImagineSolar, an ISPQ accredited and fully-licensed TWC school, has provided solar and smart grid education to prepare individuals for industry certifications (NABCEP, UL) and clean energy careers. ImagineSolar also provides system design, project implementation, and advisory services for the solar and smart grid industries. ImagineSolar trains nationwide with live seminars, online courses, hands-on labs, and workforce training programs. To download free industry career eBooks or learn more, visit www.imaginesolar.com
Featured Product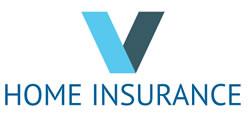 vHomeInsurance.com analyzes home insurance, climate and other environmental factors that impact insurance.