Last week, Total and Etrion Corporation announced the launch of Project Salvador, with the construction of the largest "merchant" type's solar plant in the world, that is to say, selling electricity on the spot market.
The Salvador Project will be carried out by SunPower, Total's subsidiary, an American specialist of solar energy. The company will also be in charge of the operation and maintenance in the long term.

"The Salvador Project is a major milestone in the utilization of solar energy in the world. This project confirms that solar has become competitive compared to conventional energy sources "said Philippe Boisseau, President of Marketing Services & Power at Total." The sun is a very attractive investment in Chile due to the volume of sunlight received each day in the region. If we add the high electricity prices, high energy demand and low construction costs in Chile, solar can compete with conventional sources of electricity production in the country, without public subsidy. As a global leader in the solar industry, we are proud to launch alongside our largest partners merchant in the world and happy to accompany solar project in Chile to diversify its energy mix. We intend to continue to expand our solar activity in the country. "
"This is a fantastic opportunity for Etrion Corporation to work alongside Total, SunPower and Solventus Energias Renovables in Chile. The Salvador Project will prove that solar is a viable and sustainable source of energy in this country, given the intensity of sunshine and high electricity prices. It helps to diversify our portfolio in terms of geographical distribution and types of contracts, which demonstrates our competitiveness with conventional sources of electricity in a non- environment subsidized and clearly establishes a platform for growth that will provide the opportunity to advertise Etrion dividends in the future, "commented on his side Marco A. Northland, CEO of Etrion Cororation.
It will be the start of a commercial plant, the electricity produced is sold on the local market and supplied to SIC (Central Interconnected System), with the possibility to sign power purchase agreements with future. The solar power plant will be built on a site of 133 hectares; the land is leased from the Chilean government under a long-term concession. The project will be connected to electricity transmission through infrastructure owned by Codelco (Corporación Nacional Del Cobre de Chile).
By Greenshine New Energy, solar street lights
Featured Product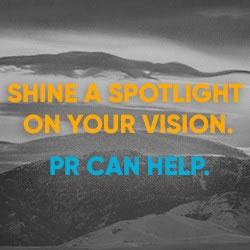 FischTank Marketing and Public Relations provides communications and marketing services to both start-up and established renewable energy companies. We provide media relations, content writing, digital/social media, and other marketing support to companies working in sectors spanning solar, LED lighting, energy storage, hydrogen, battery development and manufacturing, alternative fuels, and more. Our clients have been featured in top tier media including print, online and broadcast.