5th Propylene Trade & Derivatives Markets opens in Singapore on 2-3 Dec, 2013 to discuss major trends in propylene and derivatives market - impact of shale gas on propylene production, demand & supply gap in propylene, payoffs from on-purpose production methods and forecasts for derivatives sector.
Centre for Management Technology (CMT) is hosting its 5th Propylene Trade & Derivatives Markets in Singapore on 2-3 December 2013. Major downstream players, crude oil producers and stakeholders from Asia, the Middle East and the US will assemble to present a holistic picture of the state of propylene and the derivatives market and its future roadmap in this 1.5 day event.

The opening session on 'The US Shale Gas Boom and its Impact on World Energy Markets' by Laique Rehman, CEO, US Petrochemical will set the tone of the conference. He will elaborate upon the developments in the shale gas sector, on-purpose propylene production in the US/ the Middle East and Asia, strategies for naphtha-based crackers to stay competitive and the shifting trade flows in the global LPG sector. Next, Wonsoo, Byun, Senior Consultant, Energy & Chemicals Consulting Asia, Nexant Asia Limited will discuss the 'Propylene Market Outlook: Naphtha-based Cracker Operators Adopt New Strategies' covering key issues such as – performance of the global propylene and its derivatives markets, olefins pricing, profitability and plant utilisation rates and cracker production economics, competitiveness, etc.
The December event also includes several country focused sessions. In the session on China, Qu Liang, Analyst, PetroChina Planning & Engineering will discuss the 'PDH, MTP Projects in China Spurs Propylene Derivatives Sectors'. On the other hand, Mathew George, Head of Exports, Indian Oil Corporation Ltd. (Marketing Division) will elaborate on 'India's Success Story of Innovation and Integration'. Likewise, Micheal Paik, Director from CUBECNC will enlighten delegates on the 'Upstream Options, Tactical Considerations for the South Korean Propylene and Derivatives Markets' while Mohammad A. Alazzaz, Manager, Value Park Development, Sadara Chemical Company will discuss the 'Potential of the Middle East Propylene & Derivatives Markets'.
The audience can also expect technical insights on – 'Planning a Successful Propylene-based Project' led by Steven Kantorowicz, Vice President Petrochemicals Asia, KBC Advanced Technology highlighting investment considerations, process selection and optimisation, maximising propylene yield from FCC, structuring an effective MTP process and alternative route to PG production.
Primarily, the summit focuses on the opportunities and challenges for the propylene derivatives players, to be explored in sessions below:
▪ Mitigating Risk through the Use of Paper Swaps – Kazutaka Maeno, Senior Broker, Ginga Petroleum
▪ Managing Feedstock Costs in the [Global Phenol/ Acetone Market – James Na, Purchasing Manager, Kumho P&B Chemicals
▪ Overview and Forecast of the Acrylonitrile Market – Sihwan Ryu, Trade Division Manager, Hanwha Corporation
▪ Global PO, 2-EH and Butanols Market Outlook and Forecast – Rajeev Pandia, Chief Mentor, KnowGenix
▪ Thailand's Propylene & Derivatives Industry Expand on Consumer Needs – Voravan Chaimuang, Division Manager, IRPC Public Company
For registrations, please contact Ms. Huiyan at +65 6346 9113.
Featured Product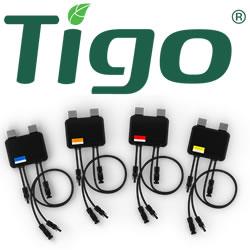 Tigo will announce the new product launch of the patented UHD-Core TS4-A (Advanced Retrofit/Add-on) Platform at SPI 2019. The new TS4-A-M (Monitoring) & TS4-A-S (Safety) units have improved lightweight hardware and lower labor costs to address a range of functions and budgets. The TS4-A-M allows module-level monitoring via Tigo's SMART Website & App. The TS4-A-S is UL-certified as a rapid shutdown solution for residential and C&I PV system. Both units join the Tigo's multivendor solution that works with almost any inverter and smart module in the global PV market. Contact sales@tigoenergy.com for pricing, shipping, and availability in Q4'19.