Company will showcase latest monitoring, control and supervision systems for renewable energy based power plants at SPI in Chicago; State-of-the-art control system ensures grid stability management of PV, wind, and hybrid power installations; Completes 5.8 MWp project in Yuma, Arizona
skytron energy, a global leader in monitoring and control solutions for utility-scale renewable energy power plants, will showcase leading-edge services and solutions to ensure power quality and grid stability at SPI in Chicago, Illinois, from 21 - 24 October, at booth 3727.

Pioneering sustainable and efficient energy generation for over 36 years, skytron energy leads the way in controlling and monitoring renewable energy power plants. Customized installation match the configuration of every individual plant – from precise string current measurements right through to the control room presentation, thus allowing for effective supervision of remote assets. Compatible with all standard inverters on the market, skytron energy's system is readily adapted to fit facilities and to expand with them.
"We enable US plant owners and investors to boost their plant efficiencies and yields, so that they achieve a maximum return on their investment," says Murad Can, Vice President Global Customer Operations of skytron energy. "Just this week, we completed a 5.8 MWp PV project in Arizona, providing advanced power control management and monitoring solutions to ensure maximum energy output."
With 1GW across 127 new installations and an average plant size of 8.1 MW, GTM* ranked skytron energy as the world's second largest utility-scale monitoring vendor in 2012. To date, more than 4.5 GWp of solar power generation installed worldwide rely on skytron energy. A pioneer of sustainable and efficient energy generation, the company developed the first hybrid power system over 20 years ago and builds on a long-standing experience.
skytron energy's integrated control system for grid stability management can be used for PV, wind, and hybrid power installations. The power plant controller is designed to master complex power plant architectures comprising various power generation plants that feed into one common point of coupling. It meets the grid operators' demand for controlled grid injection at medium and high voltage level and is easily adjusted to different regional and international grid codes.
The company's leading service portfolio comprises project engineering, installation, commissioning and configuration of the monitoring and control system as well as grid connection, real time control room featuring alarm management, operation & maintenance (O&M), plant management and reporting of the entire power plant. "Our products and solutions optimize power plant performance, reliability, and efficiency," says Murad Can.
skytron energy's global services cover the complete value chain from project engineering to PV plant maintenance. North American customers are served by local experts in the company's sales and service centre in Plano, Texas, which is focusing on commissioning, operations, maintenance, service, and sales support.
Visit skytron energy at booth #3727 at Solar Power International in Chicago, Illinois, October 21-24, to learn more about the latest monitoring, control, and supervision systems for renewable energy based power plants.
*GTM's Global PV Monitoring Report of 2013
# # #
About skytron energy:
skytron energy has been developing integrated monitoring, control and supervision systems since 1977. Now one of the leading suppliers in the industry, specializing in utility-scale and commercial power plants, it has installed monitoring and control systems in more than 600 plants having a total capacity of over 4.5 GWp. The company's core competencies are plant condition monitoring, power plant control, remote plant supervision, system migration of legacy plants, operation & maintenance, and asset management. skytron energy is headquartered in Berlin, Germany, and has operations in Plano, Texas; Santiago, Chile; Cape Town, South Africa; Bangalore, India; Singapore and Beijing, China.
As a technology leader, skytron energy has received a number of prestigious awards, such as the highly coveted InterSolar Award for the "PVGuard" Supervision Platform and for the "StringGuard" string current measurement system.
Featured Product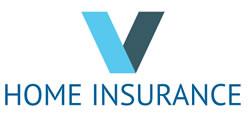 vHomeInsurance.com analyzes home insurance, climate and other environmental factors that impact insurance.