Shaw Industries Group Inc. increases use of alternative energy using American-made panels
CAMARILLO, Calif.--About 1 megawatt of solar panels from SolarWorld, the largest U.S. manufacturer of solar technology for more than 35 years, soon will go live atop a carpet-tile manufacturing plant of Shaw Industries Group Inc. (Shaw) in Cartersville, Ga., located about 45 miles northwest of Atlanta. The Cartersville solar power system, expected to be commissioned later this month, will contribute about 1.4 million kilowatt-hours of power into the Georgia Power utility grid, enough power to supply about 100 homes.

A solar solution provider that is top-ranked in its industry in terms of sustainability, SolarWorld produced the 3,700 270-watt solar panels for the Cartersville plant in Hillsboro, Ore., SolarWorld's U.S. headquarters. SolarWorld is an entirely vertically integrated manufacturer focusing exclusively on solar technology. SolarWorld's U.S. manufacturing lineage dates to 1975. A subsidiary of Berkshire Hathaway Inc. headquartered in Dalton, Ga., Shaw is the world's largest carpet manufacturer and a leading floor-covering provider. The company continuously advances its commitment to sustainable production and products worldwide.
"We at SolarWorld are delighted by this manufacturing connection," said Ben Santarris, spokesman for SolarWorld Americas, the company's commercial unit for the Americas. "Both companies recognize the profound advantages – in terms of business and sustainability – of our manufacturing and employment within the global economies where we operate most intensively as well as the sustainable commitment we make to each. It's a match literally made overhead – on the rooftop of a manufacturing plant in Georgia."
Paul Murray, vice president of sustainability and environmental affairs at Shaw, said, "Solar is a mature, reliable power source, and the economics made this a viable, long-term investment for this facility. SolarWorld has been a valuable partner in the process."
About SolarWorld
SolarWorld AG manufactures solar power systems and in doing so contributes to a cleaner energy supply worldwide. The company, located in Bonn, employs approximately 2,500 people and carries out production in Freiberg, Germany, and Hillsboro, Ore. From raw material silicon to the solar module, SolarWorld manages all stages of production ‒ including its own research and development. Through an international distribution network, SolarWorld supplies customers all over the world with solar modules and complete systems. The company maintains high social standards at all locations across the globe, and has committed itself to resource- and energy-efficient production. SolarWorld has been publicly traded on the stock market since 1999. More information at www.solarworld-usa.com.
Featured Product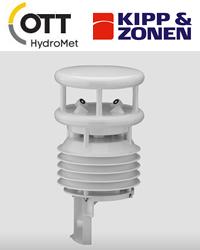 Colocation is a growing trend within the energy industry. A recent study from the US National Renewable Energy Laboratory suggested that installing floating solar arrays on US hydroelectric plant reservoirs could become an important new source of electricity. Recent studies suggest that installing floating solar arrays on US hydroelectric plant reservoirs could become an important new source of electricity. Learn about the advantages of both generation systems, tools to assure smooth operations, case studies, and challenges remaining in this emerging field. Download our whitepaper now!