The solar energy market is booming in the United States. With Polysun, the simulation software created and developed by software provider Vela Solaris, installers are equipped with a tool for professional design, evaluation and financing of PV systems.
PV market in the United States

"Solar energy markets are booming in the United States due to falling photovoltaic (PV) prices, strong consumer demand, available financing, renewable portfolio standards (RPSs) in some states, and financial incentives from the federal government, states and utilities. The capacity of PV installations increased by 80 percent to 3.3 GWDC compared with 2011." This is the main conclusion of the US Solar Market Trends 2012 report by Interstate Renewable Energy Council.
More than 95,000 grid connected PV installations were completed in 2012 and the growth will continue in 2013. Net metering is one of the driving factors for such a significant growth, as it enables the consumers to offset their monthly electricity bills by producing their own energy. It allows homeowners to send excess energy from an onsite renewable energy system back to the grid and receive a 1:1 kilowatt-hour credit for that energy. Installers can use planning and simulation software to help with the design and calculation of PV systems. The software Polysun calculates how much power is fed to the grid using yearly consumption profiles and provides accurate financial figures for the overall active period of the installation.
PV system design with Polysun
According to Vela Solaris, the company that develops and distributes the simulation software Polysun, the software can reproduce even complex PV systems. Key parameters such as climate data and the horizon line are displayed by selecting the location on the map. Efficiency and economic viability of the system are calculated through well established, standardized methods. With this information, installers can objectively evaluate a system, provide clients with comprehensive advice and assure investors that their investment will be adequately rewarded. "As manufacturer-independent inverter allocation tool, Polysun calculates reliable yield forecasts making the process more efficient right from the first preliminary study through to the final system optimization phase and the financing stage," said Lars Kunath, applications engineer at Vela Solaris.
Featured Product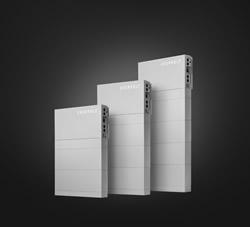 Extract maximum power production from every roof size and shape. HIT® AC Series combines the module efficiency of Panasonic solar panels with the intelligence of Enphase microinverters. A built-in IQ 7X microinverter with Individual MPPT (Module-level Power Point Tracker) tracking helps deliver an all-in-one module that offers design flexibility, reduced installation time, and a higher ROI. Field-replaceable microinverter with no DC wire management required yields lower cost of ownership.