Online Solar Training for Renewable Energy Professionals - Learn Anytime. Anywhere.
PAONIA, Colo., Oct. 31, 2013 -- Solar Energy International (SEI) recently released their 2014 solar PV and renewable energy online course schedule. With over 30 course sessions to choose from in 2014, SEI is offering many technical topics to meet the needs of the growing clean energy workforce world-wide.

Sessions are being offered ranging from introductory PVOL101: Solar Electric Design and Installation (Grid-Direct) to more advanced solar training options like PVOL202: Advanced PV System Design and the NEC (Grid-Direct). Other topics like SHOL101: Solar Heating and PVOL206: Solar Business and Technical Sales, and RDOL101: Renewable Energy for the Developing World are also offered in SEI's online training catalog.
Solar professionals and people seeking entry into the solar PV industry have gravitated in recent years to this professionals development model to get their required training hours for NABCEP certification, re-certification, and prerequisite training. SEI students need to complete classroom, lecture based, training in order to be able to attend SEI's hands-on lab sessions in Paonia, Colorado. These online courses fulfill that requirement as well.
Courses through the SEI Online Campus are some of the most flexible and engaging paths to getting career focused education in renewable energy. SEI has built online courses with sound learning theory in mind and all courses have live instructor support from leading professionals in the industry.
Christopher Turek, Director of Online Learning and Student Services for SEI said, "SEI takes online course instructional design seriously as this type of training can be daunting for some who have never experienced a quality online course. Each course offers multiple content types from video to audio to engaging readings and resources to ensure each learning style is considered."
SEI has been offering professional technical training for over 20 years and has the largest alumni base of NABCEP certified renewable energy professionals in the industry. Turek went on to say, "Over the last few decades, SEI has been the starting point for so many people entering the industry as well as the place seasoned professionals come back to in order to get continuing education.
We have trained over 30,000 people from all over the world in one way shape or another. From online courses, to in-person lectures, to hands-on labs, and industry recognized conferences. The key for anyone entering this highly competitive industry is to get plugged in to a strong community of practitioners and SEI is the place to be from the start and throughout your solar career."
About Solar Energy International
Solar Energy International (SEI) was founded in 1991 as a nonprofit educational organization to help others to use renewable energy resources and sustainable building technologies through education and technical assistance.
Our vision is focused on helping create a more sustainable future for our planet and its inhabitants. Through our work, we see clear opportunities to influence people's thinking and behaviors towards energy efficiency and the use of natural, sustainable methods of energy production and utilization.
Solar Energy International is a 501(c)(3) Equal Opportunity Institution and Employer, and is not affiliated with any dealer, manufacturer, distributor, or any other renewable energy commercial enterprise.
Media contact for SEI is Christopher Turek, Director of Online and Student Services - chris(at)solarenergy(dot)org - 970-963-8855 x115 - http://www.solarenergy.org
Featured Product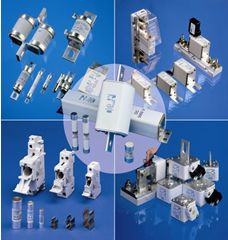 SIBA Fuses: your trusted source for all your circuit protection applications, from solar power to wind power. We are the world leaders in these applications and the most trusted name for your circuit protection needs. We have been working for over 70 years in semiconductor fuses, including ULTRA RAPID®, medium, and high voltage, standard European, miniatures, electronic fuses, and a wide range of DC rated fuses (24 VDC - 5000 VDC) for all types applications. We work with medium and high voltage fuses for protection of transformers, including submersibles, motors, medium and high voltage switchgear, compact substations, cable feeders, and high voltage capacitor circuits. New: Full line of PV UL Listed fuses and fuse holders. Contact us today for more information on our products and services.