Advanced Project Management for the Utility and Power Generation Industry
The power and utility industry are currently facing major problems with capital projects. Demands are not being met, costs are being overrun and to put it bluntly projects are flat out failing. What is needed is not only proper risk management, but also new innovative ways of looking at dilemmas.

This is exactly what we here at BIS group are doing. With our Advanced Project Management for the Utility and Power Generation event, which will take place on 11th – 13th in December this year, at the ANGLETERRE HOTEL in Berlin, Germany. It is an intimate two day forum and discussion followed by a half day workshop. We are bringing together decision makers and top professionals from all over the world which are highly involved in complex, large and mega project within the utility and power generation industry to discuss the process which makes or breaks capital projects.
The unique and intimate nature of the event enables delegates to share knowledge, experiences and learn from each other. It will enable professionals to tackle issues differently, gain perspective and most importantly solve the problems regarding project management.
BIS create business opportunities. Through our events, we bring together industry leaders from forward-thinking organizations in the international business community to share experiences and information, and allow delegates to experience best practices in their market. Our events help our clients build strong relationships with their prospects, customers and partners by displaying their expertise in the subject area through presentation, interactive workshops, sponsoring, exhibitions and meetings.
For any enquirers regarding participation, interviews, press passes and so on please see contact.
###
Featured Product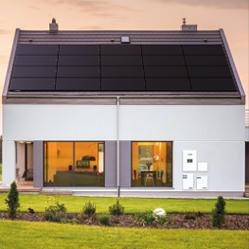 The Q.Home+ ESS HYB-G1 energy storage solution offers scalable storage capacity from 4.5 kWh up to 18.9 kWh and comes in a modular design for easy and fast installation. The system is offered in both DC-coupled and AC-coupled configurations and can connect up to 3 batteries in series using only one inverter and battery management system (BMS). The system includes an integrated backup power function for 100% of the rated inverter output to support critical loads in the event of power failure and offers remote monitoring using the QHOME+ web portal or QHOME+ ESS mobile app.