Business leader brings strong leadership, a collaborative style and a passion for renewable energy education to his new role
Ecotech Institute, the first and only school in the U.S. solely focused on renewable energy and sustainability, announced the appointment of David Needham as its new president, effective November 4, 2013. Needham will be responsible for implementing the vision and strategic direction of the school; ensuring student, graduate and employer satisfaction; and making sure all staff at Ecotech Institute meet the high expectations of Ecotech Institute students and its parent company, Education Corporation of America.

Needham joins Ecotech Institute from Somersetstreet, LLC, a company he founded in 2008. At Somersetstreet, Needham provided investment, consultation and leadership to start-up companies, including company formation, CEO guidance, fundraising and business development planning. Previous to founding Somersetstreet, he worked at NextWave Wireless as the company's chief divisional officer for the Network Solutions Group. In that role he built a $10 million Innovation Center to test and demonstrate NextWave global solutions.
"David brings proven leadership skills, exceptional business results, a collaborative management style and a passion for education and Ecotech's mission," said Tom Moore, chief executive officer of Education Corporation of America. "David will be responsible for continuing the growth of the college by producing outstanding graduates to meet employers' demands for qualified team members in the fields of renewable energy and energy efficiency."
Needham holds a Masters of Business Administration degree from Harvard Graduate School of Business and a Bachelor of Arts degree from Harvard University.
To learn more about Ecotech Institute and their offerings in renewable energy education, visit www.ecotechinstitute.com.
Featured Product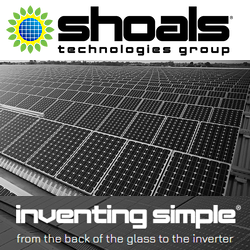 Inventing Simple® isn't just a slogan to us, it's a way of life. Using simple plug-and-play ideology, we revolutionized solar installations in 2003 with our Interconnect System™. Our harnessing system is now the gold standard EPC's use around the world. By using simple ideas, we are making solar energy a more affordable and clean power source for future generations.