The annual Solar Market Insight Conference is one of the most influential solar conferences in the United States.
San Diego, CA – Admirals Bank, a leading national provider of residential renewable energy financing, will be participating as a platinum sponsor of Greentech Media's Solar Market Insight Conference in San Diego, CA. Nicholas W. Lazares, the Chairman of the Board and Chief Executive Officer of Admirals Bank, will be a featured speaker on the panel entitled, "Standardization and Securitization: Financing Tomorrow's Solar Assets," which will take place on Wednesday, December 11, 2013 at 9:45 a.m. (PST).

The annual Solar Market Insight Conference is one of the most influential solar conferences in the United States. This year the conference is scheduled to cover topics focusing on the evolution of tomorrow's solar marketplace. Admirals Bank will share its vision of the future of residential solar financing, and discuss how the industry can best bring increasing pools of funding to homeowners for their purchases of solar systems.
"The importance of financing will continue to grow as the residential solar market begins to shift from a leasing model back to a direct ownership model," said Mr. Lazares. "For many homeowners, the value proposition of direct ownership merits first consideration, followed by determining which kind of financing will provide a transparent and solid return on one's solar investment."
GreenTech Media predicts that solar installations will double over the next two and a half years, though financing methods to support that growth are evolving. In recent years, leasing has been the driving force for the growth of residential solar energy. However, a shift in the industry to a direct ownership model for residential solar has begun. Homeowners, influenced by the drastic fall in solar installation costs, the introduction of solar-specific loans and electricity savings potential, have shown a significant interest in ownership.
Admirals Bank's residential renewable energy financing has helped thousands of homeowners across the United States purchase solar for their homes. The Boston-based Bank offers qualified borrowers a non-equity based loan for up to $40,000 to purchase residential solar panels.*
"Tomorrow's sustainable future is dependent on simple and efficient methods of purchasing solar assets," added Mr. Lazares. "With loan products structured to take advantage of the electricity savings and incentives that flow from the installation of residential solar, owning your power can be a cash flow positive proposition for homeowners immediately or soon after receiving their solar rebates and credits in most markets."
For more information regarding the renewable energy financing provided by Admirals Bank please visit www.admiralsbank.com or call 800-615-8472 to speak with a Relationship Manager. You may also visit Admirals Bank at the Solar Market Insight Conference in San Diego, CA on December 10-11th, 2013 in the networking area between sessions.
About Admirals Bank
Admirals Bank is a federally-chartered financial institution headquartered in Boston, MA with a Regional Banking Center in Providence, RI, and a Renewable Energy Lending Business Development Center in San Francisco, CA. Since 2012, Admirals Bank has focused its home improvement lending efforts in the residential solar and renewable energy industry, opening Admirals Alternatives, the Renewable Energy Lending division of Admirals Bank in April 2013. Admirals Bank also remains a leading national provider of the Title I Home Improvement Loan for a variety of other home improvements. Admirals also offers customers additional borrowing solutions such as Residential Mortgages. Additionally, Admirals Bank is an active acquirer of commercial real estate loans in the secondary market. Admirals introduced Bespoke Banking to the financial industry, which is individually tailored, highly customized, relationship banking, and also provides customers with classic banking options such as checking, savings and money market accounts, which can be conveniently opened and maintained online or via a mobile device. Admirals Bank is an Equal Housing Lender and Member FDIC.
Featured Product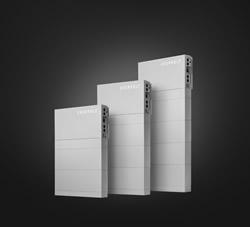 Panasonic's Total Home Energy System is built to deliver. The same battery technology we use to power the world's most advanced electric cars is now available to power your home. But it doesn't stop there. The all-in-one renewable energy system pairs Panasonic solar panels with Evervolt™ batteries to offer your customers a complete solar + storage solution, manufactured and warrantied by a company you know you can trust. In stock now.