Material makes panels cooler and more efficient
SHANGHAI, Dec. 5, 2013 -- Honeywell (NYSE: HON) announced today that its laminate film designed to keep solar panels cooler and more efficient has been named one of the top 10 most innovative materials in a competition held in China.

PowerShield™ Cool Black, a backsheet film that helps reduce solar panel operating temperature by reflecting solar radiation, was honored at PVTOP50, a competition organized by Modern Photovoltaics magazine and the Website solarpvsources.cn.
The competition, first held in 2007, encourages innovation, initiative and creativity among companies to accelerate scientific achievements. Honeywell's material was chosen by a combination of public and consumer votes and through an assessment by a judging panel consisting of managers from the National Development and Reform Commission of China and experts from China's photovoltaic industry associations. China is the world's largest producer of solar panels.
"The technology behind PowerShield Cool Black is based on more than three decades of Honeywell innovation in high-barrier films for food packaging, industrial and healthcare applications," said Xu Huang, Asia general manager for Honeywell Specialty Products. "Collaborative testing by local Chinese component manufacturers and other global leaders has proven the effectiveness of this technology to meet the demanding needs of solar manufacturers. Honeywell is committed to an active and global research and development program for photovoltaic backsheets, with laboratories in the U.S. and Shanghai."
PowerShield Cool Black is a black laminate film designed to help make black solar panels cooler and more efficient. It helps reduce solar panel operating temperature by using an innovative and proprietary technology that reflects un-used solar radiation. When panels operate at lower temperatures, their electrical components are able to operate more effectively and generate more power.
The use of PowerShield Cool Black can help panel manufacturers achieve industry standards for power output at a lower cost. Panels using the backsheet can meet a building-integrated PV (BIPV) or building-applied PV (BAPV) module output rating with lower cost cells, or reach a higher module output rating using existing cells.
The PowerShield Cool Black backsheet is based on patent-pending technology and includes Honeywell's proprietary adhesive, which helps make panels more durable and able to withstand harsh environments. It has undergone extensive testing by third party certification labs around the globe, and panels made by solar panel manufacturers using PowerShield Cool Black have received IEC certification. The backsheet has been shown to withstand more than 3,000 hours of exposure at an 85 degrees C (185 degrees F) temperature and 85 percent relative humidity while maintaining its structural integrity.
As with all PowerShield backsheets, PowerShield Cool Black offers excellent resistance to environmental degradation from sunlight, heat, cold and humidity; strong resistance to acids, bases, solvents, salts and other chemicals; and resistance to excessive moisture infiltration within a module.
For more information about PowerShield, visit www.Honeywell-PowerShield.com.
Performance Materials and Technologies is a global leader in developing and manufacturing advanced materials and process technologies. These materials and technologies are used by people every day in a wide range of industries and applications, from petroleum refining to environmentally friendlier refrigerants to bullet-resistant vests. Our advanced materials are critical in the manufacture of products ranging from nylon to computer chips to pharmaceutical packaging. Process technologies developed by our UOP business form the foundation for most of the world's refiners, efficiently producing gasoline, diesel, jet fuel and petrochemicals. UOP is now pioneering technology to produce real fuels from renewable energy sources.
Honeywell is a Fortune 100 diversified technology and manufacturing leader, serving customers worldwide with aerospace products and services; control technologies for buildings, homes and industry; turbochargers; and performance materials. Based in Morris Township, N.J., Honeywell's shares are traded on the New York, London, and Chicago Stock Exchanges. For more news and information on Honeywell, please visit www.honeywellnow.com.
Featured Product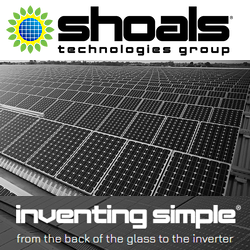 Inventing Simple® isn't just a slogan to us, it's a way of life. Using simple plug-and-play ideology, we revolutionized solar installations in 2003 with our Interconnect System™. Our harnessing system is now the gold standard EPC's use around the world. By using simple ideas, we are making solar energy a more affordable and clean power source for future generations.