Thailand to join China, Japan, Australia, and India as the major PV markets in the APAC region next year
Santa Clara, California, December 19, 2013—Solar photovoltaic (PV) demand in 2014 will be dominated by the Asia-Pacific (APAC) region, which will account for approximately 50 percent of all new solar PV demand next year. According to findings from the latest NPD Solarbuzz APAC PV Markets Quarterly report, almost 95 percent of new solar PV capacity in the APAC region in 2014 will come from just five countries: China, Japan, India, Australia, and Thailand.

APAC countries are forecast to install more than 23 gigawatts (GW) of solar PV in 2014, setting a new record for solar PV installed annually within any region. This record PV level represents more than the entire global PV industry installed in 2010, and it is even greater than the 19.2 GW installed in Europe in 2011, when Germany and Italy were the leading global solar-PV countries.
"APAC will dominate both manufacturing supply and end-market demand in 2014, with more than 80 percent of module production also coming from the region," according to Steven Han, analyst at NPD Solarbuzz. "This milestone marks the final chapter in the transition from historic European domination to a new PV industry, where supply and demand from APAC will determine the basis of the 50 gigawatt global PV industry going into 2015."
The record level of solar PV demand from the APAC region during 2014 will represent 35 percent annual growth, compared to 2013, when more than 18 GW of new solar PV is expected to be installed in APAC. Demand from the APAC region this year is dominated by China and Japan, which together account for more than 85 percent of APAC installations.
The Chinese Bureau of Energy recently announced an aggressive target of 12 GW for 2014, with 8 GW to be installed on rooftops, and the remaining 4 GW located on the ground. New investments also continue to drive the Japanese market, following the country's 230 percent annual growth in 2013, which will drive the pipeline of solar PV projects in Japan above 20 GW.
Thailand is set to become the next major solar-PV country in the APAC region in 2014, having increased its target for renewable energy contributions to 25 percent by 2021. The country's National Energy Policy committee has proposed 800 megawatts (MW) of community-based solar-PV capacity, with an additional 200 MW to come from solar rooftops.
Despite efforts in China to increase the solar PV capacity located on rooftops through Distributed Generation, more than 50 percent of solar-PV capacity installed across the APAC region during 2014 will come from ground-mounted projects, with less than a quarter of new PV capacity derived from residential and small commercial rooftop segments.
For more information about NPD Solarbuzz Asia Pacific PV Markets Quarterly report, contact us at one of our seven global locations, email us at contact@solarbuzz.com, or call Charles Camaroto at 1.516.625.2452.
About NPD Solarbuzz
NPD Solarbuzz, part of The NPD Group, offers Asia Pacific PV Markets Quarterly, Marketbuzz, Solarbuzz Quarterly, and other upstream and downstream photovoltaic (PV) market quarterly reports, providing the solar energy and PV industries with global historical and forecast data for the PV supply chain. For more information, visit www.solarbuzz.com or follow us on Twitter at @Solarbuzz.
About The NPD Group, Inc.
The NPD Group provides global information and advisory services to drive better business decisions. By combining unique data assets with unmatched industry expertise, we help our clients track their markets, understand consumers, and drive profitable growth. Sectors covered include automotive, beauty, consumer electronics, entertainment, fashion, food/foodservice, home, luxury, mobile, office supplies, sports, technology, toys, and video games. For more information, visit www.npd.com and npdgroupblog.com. Follow us on Twitter: @npdtech and @npdgroup.
Featured Product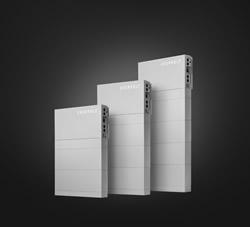 Panasonic's Total Home Energy System is built to deliver. The same battery technology we use to power the world's most advanced electric cars is now available to power your home. But it doesn't stop there. The all-in-one renewable energy system pairs Panasonic solar panels with Evervoltâ"¢ batteries to offer your customers a complete solar + storage solution, manufactured and warrantied by a company you know you can trust. In stock now.