Timely progress encouraging, but much work still to be done
The REA welcomes the progress made by Government on achieving Royal Assent for the Energy Act 2013 [1] and publishing the Electricity Market Reform (EMR) Delivery Plan [2] before Christmas. The transition to auction-based Contracts for Difference (CfDs) acknowledges and could accelerate the cost reductions of the more established technologies. The REA has been pushing for greater stakeholder engagement on EMR, so we are glad to see these proposals will be consulted on and not simply rushed through.

This progress should be viewed alongside developments at EU level which will have an equally significant impact on the growth of UK renewables. These include a consultation on revised state aid guidelines for renewables to 2020 [3] and draft proposals for the 2030 energy and climate change package obtained by Friends of the Earth [4].
On Royal Assent for the Energy Act [1]
REA Chief Executive Dr Nina Skorupska said:
"The complexity of EMR has been well documented. It has also raised doubts that Government would be able to stick to schedule, especially given the recent politicisation of energy policy. Government, and especially DECC, is therefore to be congratulated on succeeding in bringing the Energy Act in on time. This is a major step forward for realising the huge jobs and growth potential in home-grown, climate-friendly renewable power."
On the EMR Delivery Plan and the transition to auction-based CfDs [2]
REA Chief Executive Dr Nina Skorupska said:
"Clarity on the terms of the contracts is very helpful for project developers and investors. It is encouraging to see many of the pieces falling into place. The transition to auctions acknowledges and could accelerate the cost reductions of the more established technologies, which is good news for industry and rate payers alike. But if it is rushed it will undermine investment, so we are glad to see Government has listened to our concerns and will consult industry before reaching a decision."
In addition, the REA continues to call on Government to ensure EMR:
Ř enables market access for independent generators,
Ř fosters innovation, cost reduction and commercialisation of developing technologies such as gasification and pyrolysis, geothermal power and wave and tidal energy (for example with reserved minimum contract allocations for these technologies)
Ř delivers a fair, efficient and transparent contract allocation process,
Ř and designs contract management and metering procedures such that all technologies and participants are able to access CfDs.
On the European Commission's proposed state aid reforms for renewables policies [3]
REA Chief Executive Dr Nina Skorupska said:
"The nuclear inquiry grabbed the headlines yesterday, but the Commission also published proposals to reform state aid guidelines for renewable energy policies across the EU. Much like the UK Government's reforms, we welcome steps to reduce policy costs and boost competition. But the Commission must be very careful in its handling of these reforms to avoid undermining investor confidence."
On the European Commission's draft 2030 energy and climate change proposals [4]
REA Chief Executive Dr Nina Skorupska said:
"The 2020 EU energy and climate package has been overall very successful at driving growth in UK renewables. We are encouraged to see the Commission is still considering binding renewables targets for 2030, which we have been calling for, in spite of opposition from the UK Government. Energy investments are long term, be they biofuel refineries, renewable power plants or heat generators and networks, and investment decisions today hinge on certainty on the direction of travel to 2030.
"The area where the 2020 package falls down is renewable transport. The policy is clear that sustainable biofuels will be the main contributor to the transport sub-target, yet biofuels are still stuck in policy no man's land, as Ministers failed to reach political agreement last week on controversial proposals to address 'indirect land use change'. This makes it imperative for the UK Government to show leadership and set bold domestic policies to reach the 2020 renewable transport target and realise the opportunities for jobs, growth, industrial regeneration and emissions reduction."
Ř The Renewable Energy Association represents renewable energy producers and promotes the use of all forms of renewable energy in the UK across power, heat, transport and renewable gas. It is the largest renewable energy trade association in the UK, with approximately 1,000 members, ranging from major multinationals to sole traders. For more information, see: www.r-e-a.net
1. House of Lords Hansard Official Report: 'Wednesday 18th December 2013', available at: www.publications.parliament.uk/pa/ld201314/ldhansrd/lhan90.pdf
2. DECC: 'New energy reforms to support 250,000 jobs, keep bills down and produce cleaner energy', 19th December 2013. Available at: www.gov.uk/government/news/new-energy-reforms-to-support-250000-jobs-keep-bills-down-and-produce-cleaner-energy
3. European Commission: 'State aid: Commission consults on draft rules for state support in energy and environmental field', 18th December 2013. Available at: http://europa.eu/rapid/press-release_IP-13-1282_en.htm
4. European Commission: 'Commission staff working document: Impact assessment for a 2030 climate and energy policy framework', available at: www.foeeurope.org/sites/default/files/ec_draft_ia_2030.pdf
Featured Product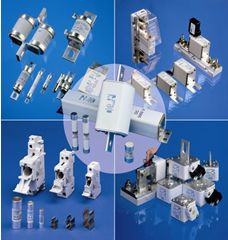 SIBA Fuses: your trusted source for all your circuit protection applications, from solar power to wind power. We are the world leaders in these applications and the most trusted name for your circuit protection needs. We have been working for over 70 years in semiconductor fuses, including ULTRA RAPID®, medium, and high voltage, standard European, miniatures, electronic fuses, and a wide range of DC rated fuses (24 VDC - 5000 VDC) for all types applications. We work with medium and high voltage fuses for protection of transformers, including submersibles, motors, medium and high voltage switchgear, compact substations, cable feeders, and high voltage capacitor circuits. New: Full line of PV UL Listed fuses and fuse holders. Contact us today for more information on our products and services.