Devices Offer High Ripple Current to 2.80 A Over Full Lifetime for Solar Inverter and Industrial Motor Control Applications
MALVERN, Pa. — Dec. 19, 2013 — Vishay Intertechnology, Inc. (NYSE: VSH) today announced that it has extended its 159 PUL-SI series of snap-in power aluminum capacitors to a high rated voltage of 500 V at +105 °C. Designed for solar PV inverters, industrial motor controls, and power supplies, the enhanced devices feature a long useful life, high ripple current to 2.80 A and +105 °C, and max. ESR down to 150 mΩ at 100 Hz.

Featuring a cylindrical aluminum case with a pressure relief valve, insulated with a blue sleeve, the new Vishay BCcomponents snap-in capacitors released today are available in a variety of case sizes ranging from 22 x 25 mm to 35 x 60 mm. At 500 V, the devices feature a maximum operating temperature to +105 °C and useful life of >3,000 hours.
As polarized aluminum electrolytic capacitors with a non-solid electrolyte, the 159 PUL-SI series devices are ideally suited for smoothing, filtering, and energy storage in pulsed power applications. The capacitors are also available in a keyed polarity snap-in version.
Samples and production quantities of the 159 PUL-SI series capacitors are available now, with lead times of 10 to 12 weeks. Pricing for U.S. delivery depends on type and quantity and ranges from $1 to $10 per piece.
Featured Product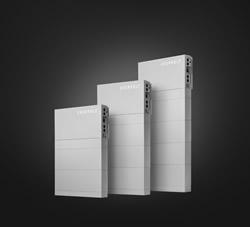 Panasonic's Total Home Energy System is built to deliver. The same battery technology we use to power the world's most advanced electric cars is now available to power your home. But it doesn't stop there. The all-in-one renewable energy system pairs Panasonic solar panels with Evervoltâ"¢ batteries to offer your customers a complete solar + storage solution, manufactured and warrantied by a company you know you can trust. In stock now.