The reinforced and weather-resistant design ensures that the system remains operational during high-wind periods.
WORCESTER, MA--(Dec 30, 2013) - Mass Megawatts Wind Power, Inc. (OTCQB: MMMW) reports that design improvements to the company's Solar-Power Tracking System (STS) have advanced product stability to a level of supporting 90 miles per hour wind velocity conditions. A detailed description is projected to be available for potential customers in January 2014. The reinforced and weather-resistant design ensures that the system remains operational during high-wind periods. This reduces maintenance and downtime, allowing the STS to reliably produce 22 to 28% more solar power than stationary configurations for less than 10% additional cost. Combined with an efficient, low-cost framework, the STS is poised to deliver a superior, solar-power tracking technology to the solar marketplace.

The patent pending, Mass Megawatts 'Solar-Power Tracking System' (STS) is a complete solar-power system designed to automatically adjust the position of solar panels throughout the day to receive an optimal level of direct sunlight. Starting at 6.25 kW rated units, a Mass Megawatts STS system is appropriate for ground-level, residential and business sites, as well as, commercial, roof-top installations. The lower startup costs, improved weather protection, and reduced maintenance concerns are attractive factors for many residential and commercial solar-power customers.
The company offers flexible purchase plans, including power purchase agreements (PPA) and lease arrangements which eliminate upfront costs and give most home and business owners the financial means to quickly acquire an STS and realize immediate savings on their energy bill. Mass Megawatts coordinates all aspects of system delivery, including permitting, installation, and working to obtain any available tax incentives. They monitor the performance of each system, and provide a full, performance guarantee.
In other news, Mass Megawatts recently announced that research and development of a new, dual-tracking technology for the company's Solar-Power Tracking System (STS) is nearing completion. The dual-tracking technology is projected to provide an additional 10 to 12% boost in solar power production, with total energy generation of the STS expected to out-perform traditional, stationary systems by up to 40%. Commercial production of the dual-tracking, STS is expected to begin over the next few months.
With its patent pending, Solar Tracking System, Wind Electric-Power Generation system, a new retail sales business, only 29 million shares issued and outstanding, and very little debt, Mass Megawatts believes it is well positioned to ramp-up production in the shorter term while expanding its infrastructure to support mass-production goals in the longer term.
Featured Product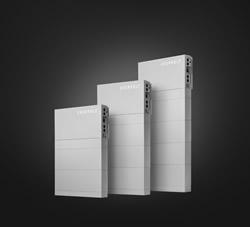 Panasonic's Total Home Energy System is built to deliver. The same battery technology we use to power the world's most advanced electric cars is now available to power your home. But it doesn't stop there. The all-in-one renewable energy system pairs Panasonic solar panels with Evervolt™ batteries to offer your customers a complete solar + storage solution, manufactured and warrantied by a company you know you can trust. In stock now.