Actions counter China's ongoing erosion of U.S. manufacturing industry
HILLSBORO, Ore., Dec. 31, 2013 – SolarWorld announced today that it is taking further steps to counter ongoing, anticompetitive trade practices that the U.S. government conclusively determined one year ago were unfairly harming the U.S. domestic solar industry. The largest U.S. producer for more than 35 years, the company said it was acting on behalf of the domestic industry as a whole, with support from a broad coalition of installers and other industry businesses, and in the interest of the promising future of an industry and technology pioneered in America.

Today, the company submitted anti-dumping and anti-subsidy cases with the U.S. International Trade Commission and the U.S. Department of Commerce against China and Taiwan to close a loophole in trade remedies issued a year ago this month. The loophole enables Chinese producers to evade duties averaging about 31 percent by assembling modules from cells manufactured in third countries. As a result, the company said, China has continued to improperly subsidize its export-intensive campaign and sell below production costs in the U.S. market to seize market share. Research, including a National Renewable Energy Laboratory report, concludes China has no solar production cost advantage.
"We're finishing the job of presenting the facts to our trade regulators to prevent China from further damaging yet another manufacturing industry and another rich base of employment," said Mukesh Dulani, president of SolarWorld Industries America Inc., based in Oregon. "China obviously recognizes the key importance of solar-technology manufacturing to future economic competitiveness. But we do, too. Therefore, we are once again simply asking our trade regulators to investigate the facts and apply the well-established laws that enable fair trade, robust competition and lower long-term pricing. If fair competition can be restored, the U.S. industry will return to growth."
SolarWorld is acting not only on behalf of the domestic industry but also with support from the Coalition for American Solar Manufacturing, a broad cross-section of solar employers united in their support for free and fair trade according to international laws and rules, sustainable manufacturing according to the West's high environmental and quality standards, and domestic manufacturing industry and employment for Americans. All told, CASM's 241 member organizations employ about 18,350 Americans. Since SolarWorld filed the first cases, China's anti-competitive campaign has forced a number of additional CASM members out of business.
About SolarWorld
SolarWorld AG manufactures solar power systems and in doing so contributes to a cleaner energy supply worldwide. The company, located in Bonn, employs approximately 2,500 people and carries out production in Freiberg, Germany, and Hillsboro, USA. From raw material silicon to the solar module, SolarWorld manages all stages of production ‒ including its own research and development. Through an international distribution network, SolarWorld supplies customers all over the world with solar modules and complete systems. The company maintains high social standards at all locations across the globe, and has committed itself to resource- and energy-efficient production. SolarWorld has been publicly traded on the stock market since 1999. More information at www.solarworld-usa.com
Featured Product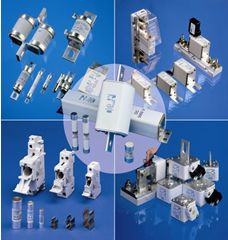 SIBA Fuses: your trusted source for all your circuit protection applications, from solar power to wind power. We are the world leaders in these applications and the most trusted name for your circuit protection needs. We have been working for over 70 years in semiconductor fuses, including ULTRA RAPID®, medium, and high voltage, standard European, miniatures, electronic fuses, and a wide range of DC rated fuses (24 VDC - 5000 VDC) for all types applications. We work with medium and high voltage fuses for protection of transformers, including submersibles, motors, medium and high voltage switchgear, compact substations, cable feeders, and high voltage capacitor circuits. New: Full line of PV UL Listed fuses and fuse holders. Contact us today for more information on our products and services.