Neoen, Bouygues Energies & Services and Schneider Electric partner on three-project deal featuring Exosun solar trackers
Exosun, expert in solar tracking technologies for utility-scale ground-mount photovoltaic (PV) plants, has signed an agreement with developer and energy producer Neoen to supply three PV plants for a total of 25 MW, with its innovative solar tracker Exotrack® HZ.

Neoen, the plants' owner, selected three French companies to oversee their implementation. Exosun will supply 163 single-axis horizontal solar trackers to equip the three PV plants and will also manage the commissioning process. Exotrack® HZ trackers orient photovoltaic modules towards the sun in order to increase their performance throughout the year by up to 25 percent in comparison to fixed-tilt structures. Bouygues Energies & Services, a global player in network infrastructures, will manage the plants' design, deployment and operation. Schneider Electric, a global specialist in energy management, will supply the plants' power conversion chain including the solar inverters (Conext Core XC), the transformer substation (PVBox) and grid connection, the monitoring and control systems (Conext Control), as well as long-term maintenance services for these solutions.
"We are committed to building highly robust and efficient systems with our partners. Our Exotrack HZ solar trackers optimize the output of utility-scale ground-mount solar plants like the three new projects developed by our client and new partner, Neoen," comments Frédéric Conchy, President and Founder of Exosun. "We expect these projects, supported by two other leading French companies, will be the first of many in France and abroad in a long-term, collaborative relationship."
The solar plants Garein Solarphoton (10.12 MW), Luxey Solarphoton (8.57 MW) and Claouziquet Solar Plant (6.72 MW) will be located in the South West of France and are expected to produce 33,222 MWh/year, equivalent to the electric consumption of 9,492 homes.
Construction is planned to begin in December 2013 with plant commissioning in August 2014.
About Exosun
Founded in 2007, Exosun provides global solutions for utility-scale photovoltaic plants equipped with solar trackers. As a leading solar engineering company, Exosun designs, develops and supplies a range of patented solar tracking systems with the lowest life-cycle cost on the market, delivered with a full range of associated engineering services. The company's mission is to optimize the cost of the solar kWh with the use of efficient, optimized solar tracking systems designed for PV and CPV solar installations. In parallel the company is highly involved in the R&D of concentrated solar systems for photovoltaic and thermodynamic applications. www.exosun.net
Featured Product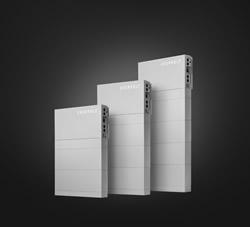 Panasonic's Total Home Energy System is built to deliver. The same battery technology we use to power the world's most advanced electric cars is now available to power your home. But it doesn't stop there. The all-in-one renewable energy system pairs Panasonic solar panels with Evervolt™ batteries to offer your customers a complete solar + storage solution, manufactured and warrantied by a company you know you can trust. In stock now.