Installations were up by 400% to just over 500 completed.
North Hollywood, CA January 13, 2014

American Solar Solution is proud to announce the results of a record setting year.
2013 saw the company go from just over 80 employees to just over 250. Installations were up by 400% to just over 500 completed. "2013 was the year where we really started to come into our own as a company and worked to create a clear vision for where we are headed," stated owner co-owner Shay Yavor. "I am extremely proud of what we have done this year and feel that 2014 will be the year that solidifies our standing as the premier solar installation company in Southern California," stated co-owner Nicki Zvik at the year end holiday party.
American Solar Solution attributes their enormous success to two important factors, proudly promoting high-quality American made products and excellent customer service. Partnerships were formed with both Enphase Energy (inverters) and SolarWorld (solar panels) so as to provide the best materials to our customers. "We pride ourselves in the fact that all system designs and installations are completed in-house by trusted employees and not sub-contracted out like many other solar companies do," claims Shay Yavor. "Our goal is to provide the highest level of customer service and professionalism and changing what can be a intimidating experience for some homeowners into a simple turn-key solution," states Nicki Zvik.
About American Solar Solution
American Solar Solution is a leading installer of residential and commercial solar electric systems in California. For over 15 years, they have been the partner of choice for residential customers and businesses that are looking for efficient and cost-saving solar solutions. American Solar Solution are licensed, bonded, and insured. They have become one of the most trusted installers of custom solar electric systems by providing innovative solar products and an unmatched experience to residential and commercial consumers.
As a leader in the development, integration, and financing of solar energy systems, American Solar Solution is dedicated to providing quality and reliable systems to all customers. Growing day by day, American Solar Solution continues to strive for excellence to promote the adoption of renewable energy. Their goal is to install 25,000 solar electric systems in the next few years to make renewable energy an everyday reality.
Featured Product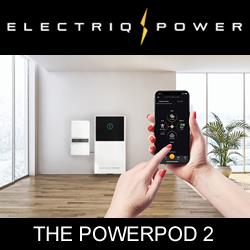 The Electriq PowerPod 2 is a fully-integrated home energy storage, management, and monitoring system powered by LFP batteries. The high-performance, cobalt-free product includes a hybrid solar/battery inverter controlled by intelligent software. The PowerPod 2 provides backup power and can self-consume or export excess power back to the grid.