As an equipment partner, SnapNrack has committed to donating 250 kW of roof-mount racking to support GRID alternatives mission to provide solar power to low-income residential housing.
SAN LUIS OBISPO – January 15, 2014 – SnapNrack, a leading manufacturer of solar panel racking systems and a subsidiary of Mainstream Energy Corporation, has partnered with non-profit GRID Alternatives for 2014 as an Equipment Partner to provide solar power for low-income residential housing.

SnapNrack's donation will provide 250 kilowatts (kW) of residential roof-mount racking to support the non-profit organization throughout the year. SnapNrack's roof-mount system supports an easy and low-cost installation process for GRID Alternatives' installations on the homes of low-income families.
SnapNrack's Series 100 Residential Roof Mount system will be used as the racking system on installations throughout California and in the New York/New Jersey region. The residential roof mount system is an efficient, visually appealing system that will provide a simple and quick assembly for the GRID Alternatives volunteers.
SnapNrack first donated their racking product to GRID Alternatives in 2013 for two Solarthon events in the Central Coast. GRID Alternatives, SnapNrack, and other sponsors worked together to install Solar PV Systems on five low-income housing units in Castroville, Calif and three low-income housing units in San Luis Obispo, Calif.
GRID Alternatives is a national non-profit organization that brings the benefits of solar technology to low-income communities. Using a barn-raising model, GRID Alternatives leads teams of volunteers and job trainees to install solar power on qualifying homes, providing needed savings for families struggling to make ends meet while preparing workers for jobs in the fast-growing solar industry and cleaning the air. For more, visit gridalternatives.org
SnapNrack, a subsidiary of Mainstream Energy Corporation, is a leading manufacturer of solar panel racking systems, with more than 250 megawatts (MW) deployed across the U.S. SnapNrack offers a full suite of PV mounting systems for residential and commercial customers, featuring fast and elegant solutions for any roof or ground project. For more, visit SnapNrack.com or call 805-540-6999.
Media Contact:
Jill Strange
SnapNrack Marketing
jstrange@snapnrack.com
Featured Product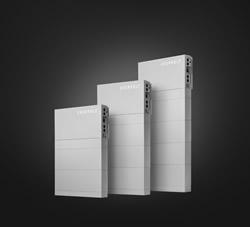 Panasonic's Total Home Energy System is built to deliver. The same battery technology we use to power the world's most advanced electric cars is now available to power your home. But it doesn't stop there. The all-in-one renewable energy system pairs Panasonic solar panels with Evervolt™ batteries to offer your customers a complete solar + storage solution, manufactured and warrantied by a company you know you can trust. In stock now.