African renewables have recently seen unprecedented growth but it is clear there are still challenges ahead, such as Social Economic Empowerment
IRENA's General Director Adnan Z Amin's recently highlighted the impressive growth of renewables in Africa.

Amin's statement comes at a particularly timely period as it was announced today that at Wind Energy Update's Wind Energy Summit South Africa, a government and UN panel will discuss one of South African wind's most pressing issues: Social Economic Empowerment.
Government body DEDEAT and the UN's Environmental Programme, UNEP will be joined by internationally acclaimed REEEP, Oneworld and WWF in a discussion on Social Economic Empowerment in relation to the SA wind industry.
Finding the right local partners often leaves projects struggling to make commercial profit whilst reaching the REIPPPP's ultimate goal of job creation and access to energy for the country. As a result, the necessity of strong local relationships and understanding how to bridge the gap between commercial success and access to energy has never been so important.
With new international players moving into the space at an increased rate since international heavy weights Enel Green Power were announced as preferred bidders in the REIPPPP's third round the panel, being hosted at Wind Energy Summit South Africa, aims to aid the market in understanding the importance of local relationships, how to do things the SA way and what is currently being done in the country to aid job creation. All things that will ultimately steer a project towards being selected as preferred bidder or indeed reaching financial close.
For more information on the Wind Energy Summit South Africa visit: http://goo.gl/hPS7SM
Or contact
Victoria Auckland
Wind Energy Update
+44 (0)207 375 7164
victoria@windenergyupdate.com
Featured Product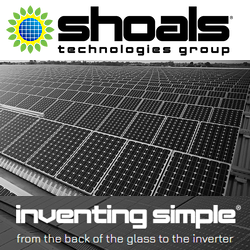 Inventing Simple® isn't just a slogan to us, it's a way of life. Using simple plug-and-play ideology, we revolutionized solar installations in 2003 with our Interconnect System™. Our harnessing system is now the gold standard EPC's use around the world. By using simple ideas, we are making solar energy a more affordable and clean power source for future generations.