Wind power project consists of 28 Siemens SWT-2.3-108 wind turbines --- Second order for an onshore project in Texas within a few weeks --- Includes service and maintenance agreement
Siemens Energy was awarded an order for another onshore wind power plant in the USA. The Windthorst-2 onshore wind power project in Windthorst, Texas, will consist of 28 Siemens wind turbines of the type SWT-2.3-108. Customers are Brooklyn-based developer OwnEnergy and a fund managed by BlackRock. The wind farm is expected to commence commercial operation in fall 2014. With a total power output of 67.6 megawatts (MW), it will provide clean power to nearly 20,000 American households. A service agreement was also signed for the project and will ensure the reliability, availability and performance of the wind turbines.

Developer OwnEnergy has recently sold a majority interest in the Windthorst-2 project to a fund managed by BlackRock. OwnEnergy will maintain a minority ownership interest and manage its construction.
"We are proud to work with BlackRock and OwnEnergy on this project as it provides clean, renewable energy to the citizens of Texas," says Markus Tacke, CEO of the Wind Power Division of Siemens Energy. "The equipment supplied by Siemens for this project will be manufactured in the Siemens U.S. plants in Iowa and Kansas to support domestic employment."
"We are excited to complete another great wind project, this time with BlackRock as our partner. We are particularly pleased to work with a leading turbine supplier like Siemens as we deploy our construction and asset management capabilities into Windthorst-2," said OwnEnergy Founder and CEO Jacob Susman.
Helping the turbines produce optimum power output and maximize availability, the service and maintenance agreement features Siemens' innovative remote monitoring and diagnostic solutions. The collection of diagnostics data helps to identify potential issues before they occur, allowing for a proactive service and maintenance approach.
Wind power and energy service are part of Siemens' Environmental Portfolio. Around 43 percent of its total revenue stems from green products and solutions. That makes Siemens one of the world's leading providers of eco-friendly technology.
Featured Product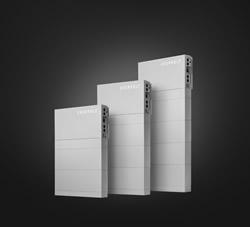 Extract maximum power production from every roof size and shape. HIT® AC Series combines the module efficiency of Panasonic solar panels with the intelligence of Enphase microinverters. A built-in IQ 7X microinverter with Individual MPPT (Module-level Power Point Tracker) tracking helps deliver an all-in-one module that offers design flexibility, reduced installation time, and a higher ROI. Field-replaceable microinverter with no DC wire management required yields lower cost of ownership.