The Solar Energy Industries Association (SEIA) today announced its strong support for Rep. Mike Thompson's (D-CA)
WASHINGTON, DC – Saying it will spur billions of dollars in new investment in the U.S. economy, the Solar Energy Industries Association (SEIA) today announced its strong support for Rep. Mike Thompson's (D-CA) "commence construction" legislation, H.R. 2502, which now has 100 co-sponsors in the U.S. House of Representatives and continues to gain momentum.

SEIA also supports similar, bipartisan legislation introduced last week by Sen. Mike Bennet (D-CO) and Sen. Dean Heller (R-NV). Both bills would allow America's solar energy companies to make full and effective use of the Investment Tax Credit (ITC).
"Congressman Thompson understands the importance of a growing and vibrant solar energy industry to California and to America. His legislation is critically important to the continued growth of solar in all 50 states," said Rhone Resch, SEIA president and CEO. "Today, solar is the fastest-growing source of renewable energy in the United States, providing jobs for nearly 143,000 Americans and pumping tens of billions of dollars into the U.S. economy. We applaud Congressman Thompson and his colleagues in the House for their continued leadership. We look forward to working with all of them in the future on ways to create even more jobs, bolster local economies and protect our environment."
Because renewable energy projects require a multi-year time frame, there is growing concern that some planned solar developments – especially larger utility-scale projects – may be ineligible to qualify for the ITC due to its placed-in-service requirement, forcing their cancellation. H.R. 2502 would allow companies to qualify for the ITC if their projects are under construction before the law's expiration date at the end of 2016.
Featured Product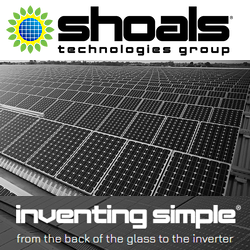 Inventing Simple® isn't just a slogan to us, it's a way of life. Using simple plug-and-play ideology, we revolutionized solar installations in 2003 with our Interconnect System™. Our harnessing system is now the gold standard EPC's use around the world. By using simple ideas, we are making solar energy a more affordable and clean power source for future generations.