Three tracking sites fully permitted and completed in Lancaster, Los Angeles County, California
Los Angeles County's permitting office is notorious within the construction industry for its rigorous auditing process and strict adherence to the California Building Code. It was with open arms that Array Technologies, Inc. (ATI) and DynaSolar EPCM embraced the challenge of moving three solar sites totaling 5.4 MW through this arduous approval process, and are now able to celebrate their success.

ATI worked side-by-side with DynaSolar EPCM as they managed the full engineering, procurement, and construction process on behalf of their client, Capital Dynamics. ATI, DynaSolar, Blue Oak Energy, and Evergreen Solar Services, all collaborated to meet and exceed LA County's special inspection process. ATI and DynaSolar were able to deliver the world's first UL 3703 field-certified tracker with the DuraTrack HZ single-axis solar tracker system. The three co-located Rutan projects are now producing power.
"DynaSolar's team excelled at coordinating and facilitating the process with the LA County permitting office to help us meet and exceed their highest expectations," explains ATI Founder and CEO, Ron Corio. "Their dedication to the Rutan projects shows their total commitment to the future of the solar industry."
"ATI's forward thinking, in design, quality, and documentation is what sets them apart as an investment grade tracker system. Without all of these elements in place it is not possible to achieve this level of success in a jurisdiction like LA County," stated Takia Roberts, CEO of DynaSolar EPCM.
The Rutan Solar Site is a group of single-axis solar tracking projects totaling 5.4 MW located in the city of Lancaster, California. The facilities were construction-managed by California-based EPCM DynaSolar and are owned by asset management firm, Capital Dynamics.
"The technical and organizational capabilities of the team assembled to execute these projects are what drove the projects to successful completion. The permitting task within LA County was the most challenging anyone on the team had ever experienced and all involved managed it with precision and efficiency," says Shaughn Ryan, Vice President in solar asset construction on the Clean Energy and Infrastructure team at Capital Dynamics. "We have now added these 3 projects to our flagship solar fund which we expect to be producing clean energy well into the future, thus generating regular streams of income for our investors over the long term."
About Array Technologies, Inc:
Array Technologies is the worldwide market leader in tracking solutions for utility, commercial and residential solar electric systems, with nearly 2 gigawatts shipped and installed across the globe. Array's innovation and leadership in ground mount fixed-rack and solar tracker design has established the industry standard for cost-effective, robust, reliable and easy to install PV solutions with over two decades of field experience. Headquartered in Albuquerque, NM, Array Technologies' ground mount solutions are engineered and manufactured in the USA. For more information about Array Technologies, Inc., please visit arraytechinc.com.
About DynaSolar EPCM:
DynaSolar acts as the Owner's Representative in project design, procurement, EPC selection and management, construction cost control, quality management and reporting. DynaSolar is engaged by an exclusive clientele of Investment Groups, System Owners, and Developers. New clients are accepted on a selective basis, contingent upon portfolio needs. For more information please visit www.dynasolarepcm.com
About Capital Dynamics:
Capital Dynamics is an independent, global asset manager, investing in private equity and clean energy infrastructure. Capital Dynamics invests locally while operating globally from offices in London, New York, Zug, Beijing*, Tokyo, Hong Kong, Silicon Valley, Sao Paulo, Munich, Birmingham, Seoul, Brisbane, Shanghai* and Scottsdale.(Capital Dynamics comprises Capital Dynamics Holding AG and its affiliates.*Capital Dynamics China is a legally separate company operating under a strategic cooperation with Capital Dynamics.) For more information please visit www.capdyn.com
Featured Product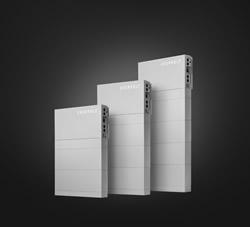 Panasonic's Total Home Energy System is built to deliver. The same battery technology we use to power the world's most advanced electric cars is now available to power your home. But it doesn't stop there. The all-in-one renewable energy system pairs Panasonic solar panels with Evervoltâ"¢ batteries to offer your customers a complete solar + storage solution, manufactured and warrantied by a company you know you can trust. In stock now.