Facility Powers R&D and Ability to Grow Reliably
Athens, OH, February 18, 2014 - Ecolibrium Solar announces their new Research and Development facility – Boulder, Colorado. Ecolibrium Solar places great importance on the quality of their products and the ability to evolve. This facility provides a location to perform extensive prototyping, explore the current products on a deeper level, and innovate for production of new products. This will help to continue reducing solar project costs, while still insuring top quality of products, and even higher reliability.

As stated by Jan van den Werff, CEO of Ecolibrium Solar, "This is a great sign of growth as we have moved from the startup phase into a full-fledged mounting company that is not only focusing on releasing products but also R&D to work for our customer's benefit"
About Ecolibrium:
Ecolibrium Solar is committed to revolutionizing the solar power market. The company designs simple, cost effective and ecologically sound products that maximize efficiency and minimize costs – making it easier to implement clean energy technology. With a strong background in plastics and solar, the company's innovative approach to polymer based racking hardware has produced roof friendly products that reduce installation requirements. Reducing the duration and complexity of solar projects in turn promotes economic advantages and ROI. Our goal is to design progressive products that help the solar industry reach the overall goal of grid parity.
Featured Product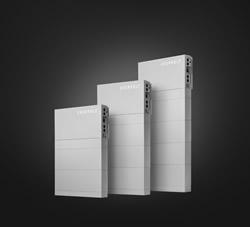 Extract maximum power production from every roof size and shape. HIT® AC Series combines the module efficiency of Panasonic solar panels with the intelligence of Enphase microinverters. A built-in IQ 7X microinverter with Individual MPPT (Module-level Power Point Tracker) tracking helps deliver an all-in-one module that offers design flexibility, reduced installation time, and a higher ROI. Field-replaceable microinverter with no DC wire management required yields lower cost of ownership.