SolarMax Technology Inc. plans to open a new San Diego office in March and acquires ActOne LED.
Riverside, CA February 19, 2014

SolarMax Technology Inc. is happy to announce the opening of a new office in San Diego. SolarMax plans to open the doors to the new office by March 31.
San Diego is an excellent area for solar panels due to higher than average sun exposure and a moderate climate. SolarMax Technology Inc. is excited to be able to serve San Diego and its surrounding communities even better than before.
In addition, SolarMax Technology Inc. has also acquired ActOne LED, a leading provider of LED lighting solutions for the residential, commercial and institutional markets, and has re-launched them as SolarMax LED. ActOne aligns with SolarMax's commitment to help homeowners and businesses lower their energy costs.
Like SolarMax's solar solutions, SolarMax LED lighting can be installed quickly by a customer service-focused team and save customers money from day one. SolarMax LED has nearly completed a complete overhaul of the lighting throughout The World Journal's Los Angeles facility and parking lot. Traditional incandescent lighting typically accounts for 25 percent of commercial energy consumption. Installing SolarMax LED lighting solutions will reduce World Journal's electricity consumption and drastically reduce the cost of bulb replacement since SolarMax LED indoor lighting solutions are warranted for seven years.
To find out how SolarMax Technology Inc. can help home and business owners, visit http://solarmaxtech.com for information about solar systems and LED lighting.
About the company:
SolarMax is a residential and commercial solar installation contractor. By installing solar panels, they can help consumers to save money on utility bills as well as take advantage of tax benefits. Solar panels increase the value of a home and create clean, efficient energy. They reduce the consumer's carbon footprint, help combat global warming and can reduce dependence on fossil fuels.
SolarMax has a program for everybody. Their quality installation, using the highest quality products at the best prices, cannot be matched. They are the largest solar installation company in Southern California, but offer a personalized approach to each project. Please visit their website today to find out more information about SolarMax and the services they provide: http://solarmaxtech.com/.
Featured Product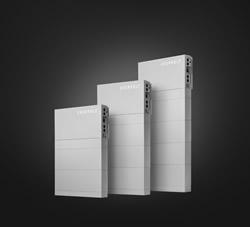 Panasonic's Total Home Energy System is built to deliver. The same battery technology we use to power the world's most advanced electric cars is now available to power your home. But it doesn't stop there. The all-in-one renewable energy system pairs Panasonic solar panels with Evervolt™ batteries to offer your customers a complete solar + storage solution, manufactured and warrantied by a company you know you can trust. In stock now.