A new history centre on the south coast of England is harnessing renewable technologies to ensure a sustainable future.
The Keep, next to the University of Sussex, was officially opened by the Queen in October and houses archives up to 900 years old.

It is being heated by a 300kW Herz Biomatic biomass boiler installed by leading biomass expert Rural Energy.
The boiler is part of a programme of investment in renewable and sustainable technologies that includes solar PV panels and reusing rainwater.
The biomass boiler is providing essential heat to maintain the archives at the ideal room temperature, as well as heat and hot water for the community centre, which includes classrooms, a public reading/study room and conservation labs.
It is fuelled by woodchip and generates heat and hot water for the centre, which was officially opened by the Queen and Duke of Edinburgh, and is set to welcome around 16,000 visitors a year.
The new historical centre is set to become the educational and community centre for East Sussex and the University of Sussex, together with Brighton and Hove.
Rural Energy were contracted some two years ago to provide the boiler and fuel store design, installation and commissioning as part of its commitment to sustainability and to help cement The Keep's longevity.
It houses six miles of archives, documenting the lives of individuals, places and events, including written records, maps, plans, films, photographs, prints and drawings.
It is the new home for collections of local, national and international importance.
Paul Clark, managing director of Leicestershire-based Rural Energy, said: "We are delighted to have worked on this prestigious project. Our technical knowledge and advanced design capability has provided a modern, renewable heating system for such a landmark building.
"Our biomass technology will ensure a sustainable future for The Keep, reducing its carbon footprint and saving on energy bills now and in the future.
"To ensure this, we worked closely with the construction and design teams throughout the project."
Myriad CEG is one of Britain's leading on-site renewable energy specialists.
In addition to biomass heating systems, Myriad CEG also provides ground-source heat pumps and solar PV systems.
Featured Product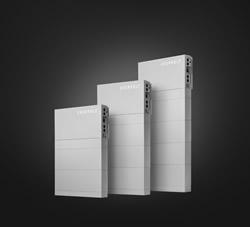 Panasonic's Total Home Energy System is built to deliver. The same battery technology we use to power the world's most advanced electric cars is now available to power your home. But it doesn't stop there. The all-in-one renewable energy system pairs Panasonic solar panels with Evervolt™ batteries to offer your customers a complete solar + storage solution, manufactured and warrantied by a company you know you can trust. In stock now.