Report provides valuable details of Georgia clean energy firms, jobs and revenue
Atlanta, GA – March 4, 2014 – Southface has released its 2013 Georgia Clean Energy Industry Census report that quantifies the clean energy industry's impact on the state's economy. The report provides analysis on full-time employment, revenues, location, export activity, business hurdles, skill gaps and growth potential. As a result, it can help measure the impact of Georgia's clean energy policies and identify where policy is not achieving the results that policymakers, economic developers and industry members envisioned.

The results show a robust and diversified clean energy industry that has approximately 611 firms. The clean energy industry includes the solar, wind, biomass, hydroelectric, geothermal, smart grid, energy efficiency, energy storage and alternative vehicle fuel sectors. Of these 611 firms, 381 participated in the Georgia Census. A direct count of employment figures provided by participating firms shows over 9,700 full-time jobs in 2013. A direct count of revenue data provided by participating firms shows that Georgia's clean energy industry generated at least $2.6 billion of gross revenue in 2012.
"The Georgia Clean Energy Industry Census shows that clean energy firms are a valuable contributor to the state's economy," said Dennis Creech, Southface executive director. "This industry contributes to the state's manufacturing, forestry, and construction sectors, among others. It also provides jobs that are difficult to outsource."
The clean energy industry offers Georgia the opportunity to keep a larger portion of money spent on energy within the state, providing local jobs and improving local economies. About $32 billion leaves Georgia annually to import petroleum, natural gas and coal. Clean energy jobs typically involve local activity – such as making buildings energy efficient and installing renewable energy systems.
The full report is available at www.southface.org/green-building-services/programs/energy-policy. Interactive charts and tables demonstrating Georgia Census results are available at www.cleanenergyindustry.org. The 2013 Georgia Clean Energy Industry Census is funded by a grant from the Energy Foundation and is part of the Southeast Clean Energy Industry Census.
About Southface
Southface is the Southeast's nonprofit leader in the promotion of sustainable homes, workplaces and communities through education, research, advocacy and technical assistance. Learn more at www.southface.org.
Featured Product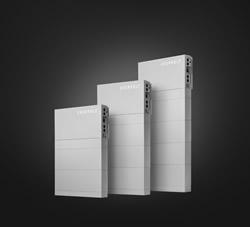 Panasonic's Total Home Energy System is built to deliver. The same battery technology we use to power the world's most advanced electric cars is now available to power your home. But it doesn't stop there. The all-in-one renewable energy system pairs Panasonic solar panels with Evervolt™ batteries to offer your customers a complete solar + storage solution, manufactured and warrantied by a company you know you can trust. In stock now.