ViZn's Z20, a 160kwh proprietary energy storage technology, has been installed at Flathead Electric Cooperative for utility integration and testing
Kalispell, MT., March 13th, 2014 - Today, ViZn Energy Systems, Inc., in cooperation with Flathead Electric Cooperative, announced the installation and integration of an advanced flow battery for grid storage manufactured by ViZn Energy. The project will provide insight to the benefits energy storage can provide to rural utilities and electric cooperatives in the rapidly changing power delivery market.

"The battery we have installed at our Kalispell campus will be used to run a number of applications to evaluate the benefit of grid scale storage and how it can benefit our end users," states Mark Johnson, FEC's General Manager. "The wide range of services provided by energy storage promise to be a potentially significant benefit for utilities. Our efforts will be geared to proving the stability, safety and functionality of this new technology in concert with the technology experts at ViZn Energy."
"This installation is focused on the performance of flow batteries and the benefits storage will bring to utilities. We are pleased to participate in this project at Flathead Electric, which affords ViZn a utility tied demonstration as well as a local installation that our engineers and scientists can easily access," states John Lowell, COO of ViZn Energy Systems, Inc.
ViZn's Redox Flow battery provides a low-cost, safe and scalable energy storage solution for microgrids, renewable integration and smart grid applications. The primary benefit of a flow battery is the large capacity available from the chemical storage and the flexibility to independently size power and energy applications. ViZn's flow battery is based on a proprietary Zinc/Iron alkaline chemistry which utilizes inexpensive chemistry and materials in construction, and has been designed for low cost manufacturing and a long cycle life.
About ViZn Energy Systems, Inc.
ViZn Energy Systems, Inc., formerly Zinc Air, Inc., is comprised of a visionary team of scientists, engineers and business leaders that are passionate about creating and commercializing a revolutionary energy storage solution for the micro grid market. Founded in 2009 and based on ten previous years of research, ViZn is commercializing energy storage systems for mega-watt applications. The ViZn solution is safe, reliable, cost effective, and scalable to meet the needs of today's ever changing energy landscape.
About Flathead Electric Cooperative
Flathead Electric Cooperative, Inc. was established to bring electric service to rural areas of the Flathead Valley. Since 1937, it has grown from a small company serving a handful of rural homes and farms into the largest electric cooperative in Montana, with a mix of rural and urban residential, commercial, and industrial members. Flathead Electric is proud to be a locally owned and operated cooperative run for the benefit of our member/owners. Visit Flathead Electric at http://www.flatheadelectric.com/
###
For additional information, please contact:
ViZn Press Contact
Heidi Lowell
Liaison PR
503-796-9822
Heidi@liaisonpr.com
Flathead Electric Cooperative, Inc.
Wendy Ostrom Price
Public Relations Officer
406-751-1820
w.ostrom-price@flathead.coop
ViZn Energy Systems, Inc.
Paul Siblerud
EVP Marketing Sales
406-261-4787
Paul.Siblerud@viznenergy.com
Featured Product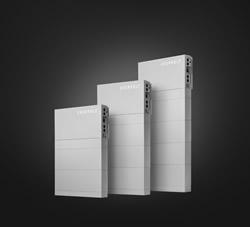 Panasonic's Total Home Energy System is built to deliver. The same battery technology we use to power the world's most advanced electric cars is now available to power your home. But it doesn't stop there. The all-in-one renewable energy system pairs Panasonic solar panels with Evervolt™ batteries to offer your customers a complete solar + storage solution, manufactured and warrantied by a company you know you can trust. In stock now.