26 MW DuraTrack™ HZ System Will Neighbor 140 MW Already in Place
Array Technologies, Inc. and Quanta Power Generation, Inc. have signed a new supply contract for a 26 MWdc DuraTrack HZ single-axis tracking system destined for the CED White River Solar 2 project, which will be constructed by Quanta and owned and operated by CED White River Solar 2, LLC.

Forming a solid partnership that has spanned more than 140 MW of solar projects in the San Joaquin Valley – Array Technologies and Quanta team up again to expand the solar power portfolio in California even further. The duo completed White River Solar and Corcoran Solar in 2013, as well as Alpaugh 50 and Alpaugh North in 2012, which will now welcome the anticipated CED White River Solar 2 project as a new neighbor in the area.
"We are extremely pleased to have the opportunity to work with Quanta and the White River team yet again," explains ATI Founder and CEO, Ron Corio. "CED White River Solar 2 represents a strong start to 2014 for everyone involved."
Chosen for its field-tested durability, reliability and robust performance, the DuraTrack HZ system has been involved in more projects worldwide than any other tracker on the market. With over two decades of experience, Array Technologies' trackers are designed with a minimization of materials that makes for efficient installation, while maintaining a high level of durability built to last in the elements.
About Array Technologies:
Array Technologies is the worldwide market leader in tracking solutions for utility, commercial and residential solar electric systems, with nearly 2 gigawatts shipped and installed across the globe. Array's innovation and leadership in ground mount fixed-rack and solar tracker design has established the industry standard for cost-effective, robust, reliable and easy to install PV solutions with over two decades of field experience. Headquartered in Albuquerque, NM, Array Technologies' ground mount solutions are engineered and manufactured in the USA. For more information about Array Technologies, Inc., please visit arraytechinc.com.
About Quanta Power Generation:
Quanta Power Generation, Inc., a subsidiary of Quanta Services, is a full-service engineering, procurement and construction (EPC) provider. The company offers a unique approach to traditional EPC models in a new era of power generation. Its portfolio encompasses expertise in clean energy sources such as solar, geothermal, natural gas and biofuels.
Featured Product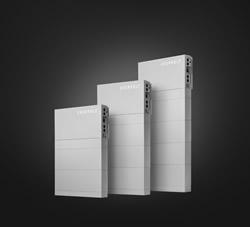 Panasonic's Total Home Energy System is built to deliver. The same battery technology we use to power the world's most advanced electric cars is now available to power your home. But it doesn't stop there. The all-in-one renewable energy system pairs Panasonic solar panels with Evervolt™ batteries to offer your customers a complete solar + storage solution, manufactured and warrantied by a company you know you can trust. In stock now.