Leading international and South African companies and institutions will network on Monday 7th April at the Franschhoek Wine Valley to discuss the future of the Concentrated Solar Power (CSP) market.
Southern Africa is seen by multiple analysts as one of the most important regions to develop renewable energies globally. Recently, the CSP Today Markets Report 2014 highlighted the small size of the market and the uncertainty of MW capacity allocated to CSP as the most important barriers to market entry in South Africa, as determined by stakeholders.

The new IRP dissipates doubts on these issues opening a whole new window of opportunities for local and international companies to develop business throughout the value chain as it provides the market certainty of a continued demand for CSP in the long-term.
Attendees of CSP Today South Africa 2014 (8-9 April, Cape Town) will be given a unique opportunity to visit the the breathtaking Franschhoek Wine Valley on Monday 7th April. During the wine tour at the Haute Cabrière vineyard, attendees will take advantage of an exclusive networking opportunity with other high-level executives, including Eskom, Emvelo, ACS Cobra and BrightSource Energy, visit the cellar with a demonstration of sabrage, taste the distinguished wines and 'methode Champenoise' sparkling wines.
To see more details on the wine tour, as well as CSP Today South Africa 2014, please visit:
http://goo.gl/ELASuY
Or contact Brandon Páramo by email at brandon@csptoday.com
Featured Product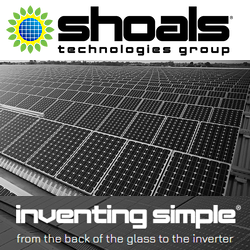 Inventing Simple® isn't just a slogan to us, it's a way of life. Using simple plug-and-play ideology, we revolutionized solar installations in 2003 with our Interconnect Systemâ"¢. Our harnessing system is now the gold standard EPC's use around the world. By using simple ideas, we are making solar energy a more affordable and clean power source for future generations.