Baker Electric Solar invites Inland Empire homeowners to a complimentary solar open house on Saturday, March 29, 2014 in Temecula, California. Attendees will tour a live 8.5 kW residential solar energy system.
Baker Electric Solar, a Southern California solar company specializing in residential and commercial solar installations, is pleased to announce the second of five spring solar open houses. The Escondido-based solar installer is featuring a residential installation in Temecula. Community homeowners are invited to attend the complimentary open house on Saturday, March 29 from 10 a.m. to 2:00 p.m. at 44770 Rutherford Street in Temecula, California 92592.

Open house visitors will tour a live 8.5 kW residential solar installation. Baker Electric Solar energy consultants will be onsite to explain and demonstrate how solar works and answer questions on the Home Energy Renovation Opportunity (HERO) solar financing program. Visitors will see firsthand the Temecula homeowner's before and after electric bills. Attendees may also enter to win an iPad mini.
The Baker Electric Solar rooftop-mounted 8.5 kW solar system consists of 34 LG 250 watt solar panels with a PV surface area of approximately 510 square feet. Each solar panel is fitted with an Enphase M215 microinverter. Factoring in utility rate increases and locked-in low energy rate savings, the Temecula homeowners are projected to save more than $130,000 over 20 years. The system will reduce CO2 emissions more than eight tons annually -- equivalent to not driving 19,500 miles.
The Temecula homeowner went solar utilizing a loan from the HERO financing program which assesses the solar system's cost on the property taxes. The electric bill is reduced or eliminated and the solar system is paid for at a much lower rate in the property tax payment schedule. A major advantage to this financing system is the ability to write off a substantial amount of the solar loan and lock in a much lower rate for energy by switching to solar. Baker solar energy consultants encourage people to bring their utility bills to the open house. A consultant can estimate the monthly savings a solar system would provide the homeowner.
Open house attendees may enter to win an iPad mini valued at $299. No purchase is necessary to qualify for the drawing on June 15. The 16GB iPad mini with Wi-Fi weighs just over a half pound and has a display of 7.87" H x 5.3" W. iPad devices are ideal for monitoring a homeowner's solar system using a free app that connects to the system's production monitoring.
Bordered by the City of Murrieta to the north and the Pechanga Indian Reservation and San Diego County to the south, the City of Temecula forms the southwestern anchor of the Inland Empire region. It has, on average, 263 days of sunshine. It is an ideal location for homeowners to take advantage of the sun's renewable energy with a solar system. Baker Electric Solar serves homeowners and small businesses in San Diego, Riverside and Orange Counties.
"With continued electric rate increases on the horizon, homeowners are both anxious and interested in what it takes to 'go solar.' Attending an open house is the perfect way to quickly see what a system consists of, how it works, and what type of financing is available," said Baker Electric Solar Marketing Manager, Ashley Arant. "Come out and join us Saturday, March 29 and see electric savings firsthand!"
For more information about the solar open house, and to RSVP, call Baker Electric Solar at (877) 543-8765.
About Baker Electric Solar
Escondido-based NB Baker Electric, Inc., dba Baker Electric Solar, designs, builds and installs photovoltaic solar power systems for new and existing homes and commercial facilities across Southern California. Baker Electric Solar offers multiple financing options including: HERO financing, zero interest financing to purchase and a zero-down, fixed monthly payment lease. Baker Electric Solar is a BBB accredited business with an A+ rating. The Escondido solar company was named one of North County's largest organizations by the San Diego Business Journal. It also earned the 2013 Angie's List Super Service Award and was named one of Solar Power World's 2013 Top 250 Solar Contractors in the nation. Baker Electric Solar is San Diego's first SunPower Elite Dealer. For more information, visit http://www.bakerelectricsolar.com.
Featured Product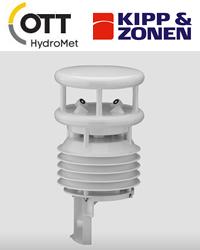 Colocation is a growing trend within the energy industry. A recent study from the US National Renewable Energy Laboratory suggested that installing floating solar arrays on US hydroelectric plant reservoirs could become an important new source of electricity. Recent studies suggest that installing floating solar arrays on US hydroelectric plant reservoirs could become an important new source of electricity. Learn about the advantages of both generation systems, tools to assure smooth operations, case studies, and challenges remaining in this emerging field. Download our whitepaper now!