PV 'Henry' manufacturer opens doors to businesses to show how money can be made from an overhead
Next week Numatic, the Chard-based manufacturer of Henry vacuum cleaners, opens up it doors (and roof) to businesses interested in saving money and generating extra income from a solar PV system.

A full year after Numatic had its solar panels fitted, it's got together with SunGift Solar – the company that designed and installed the system – and the Institute of Directors (IoD) to show other companies the benefits of renewable energy.
The event – which includes a full tour of its solar PV system, information on the practicalities of setting up a scheme, and presentations on the financial benefits – takes place at the company's HQ at Millfied Industrial Estate, Chard on Tuesday 1 April from 12.30pm-2.30pm.
"Most companies have been experiencing increased energy costs lately," said SunGift Energy's Gareth Walton, "so a commercial solar PV system like the one at Numatic is an excellent way to take control and reduce these costs considerably.
"The Numatic system is a perfect example, as it's typical of the type of system that we are installing for organisations that have available roof-space. It's generating Numatic a return on investment of more than 20% per annum, which means that the system will have paid for itself within less than five years, with many more years of free, sustainable energy to look forward to."
Businesses that would like to attend the event can get more information and register from www.sungiftsolar.co.uk/events/.
Businesses can also register their place directly by contacting Mandy at SunGift Energy on 01392 213912, mandy@sungiftenergy.co.uk.
Featured Product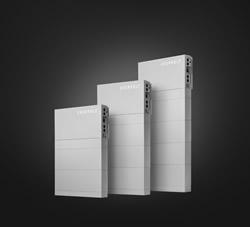 Panasonic's Total Home Energy System is built to deliver. The same battery technology we use to power the world's most advanced electric cars is now available to power your home. But it doesn't stop there. The all-in-one renewable energy system pairs Panasonic solar panels with Evervolt™ batteries to offer your customers a complete solar + storage solution, manufactured and warrantied by a company you know you can trust. In stock now.