There is an urgent need for business model innovation to win the challenges that the next few years will present
LONDON - 26 March, 2014 - The future of the Energy & Environment industry will be discussed during Frost & Sullivan's congress GIL 2014: Europe that returns to London for its sixth consecutive year on Wednesday 14th May at the Royal Garden Hotel in Kensington. In a session entirely dedicated to the Energy & Environment markets Frost & Sullivan's industry thought leaders will share their views and present the key trends driving the sector in Europe and beyond.

Frost & Sullivan Energy & Environment Director, Partner John Raspin explains: "The Energy & Environment industry has witnessed massive levels of technology innovation in the past decade, accompanied by unprecedented levels of convergence. But meanwhile, energy management is not as 'smart' as it could be because business models have not kept up with the pace of change - this is where the next wave of innovation is needed."
According to Frost & Sullivan, there is an urgent need for business model innovation that is currently happening but only sporadically. "Clever companies are waking up to it," adds Mr Raspin. "Performance contracting is driving investment in energy efficiency; virtual power plants and demand response are enabling smart grid realisation. However, more is needed and the future winners will be determined by their response now."
The UK is projected by the Bank of England to be the fastest growing economy in the West by the end of 2014. How can industry leaders leverage this growth and make their businesses successful? The congress will try to answer this and many more questions, and to shed some light over the next few years.
The congress will kick off at 9 am with a welcome address by the Head of UK Operations, Partner Gary Jeffery followed by an inspiring keynote by EIA Partner & Director Dorman Followwill.
Highlights will include: The New Mega Trends - Macro to Micro Opportunities for Future Business, Cultures, and Personal Lives by Partner Sarwant Singh; Global Smart City Market – A $1.5 Trillion Market Opportunity by 2020, Industry Convergence Trends and Workshop, Exploring the Vortex of Innovation Driving New Concepts, Products and Services, and the 2014 Frost & Sullivan Growth Excellence Awards Banquet.
This annual one-day congress is part of Frost & Sullivan's exclusive GIL community that represents a worldwide network of over 5,000 senior executives.
For attending Frost & Sullivan's congress, or to inquire about sponsorship and media partnership opportunities, please send an e-mail to Chiara Carella, Corporate Communications, at chiara.carella@frost.com
Featured Product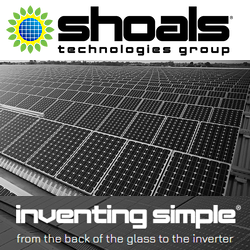 Inventing Simple® isn't just a slogan to us, it's a way of life. Using simple plug-and-play ideology, we revolutionized solar installations in 2003 with our Interconnect System™. Our harnessing system is now the gold standard EPC's use around the world. By using simple ideas, we are making solar energy a more affordable and clean power source for future generations.