Green energy generation meets almost 50% of Scots' electricity needs in 2013 – a new record
Scotland's green energy record was broken in 2013 – as new figures show wind, hydro, solar, and biomass generated enough electricity to meet 46.5% of the country's needs.

Information provided by the Department of Energy and Climate Change shows that low carbon generation – renewables and nuclear power together – now provides around two thirds of the country's electricity mix.
Joss Blamire, Senior Policy Manager at Scottish Renewables, said: "Even today, many people do not realise the massive contribution renewables make to powering our homes and businesses and reducing our carbon emissions.
"These UK Government figures show that, alongside nuclear, renewables are the biggest provider of electricity in the country, with 2013 our best-ever year.
"The report goes to show what can be achieved when industry and government work together towards our ambitious 2020 renewable energy targets.
"However, at a time of some change and uncertainty, government and industry must remain focused on these shared goals if the sector is to continue to provide increasing economic, environmental and social benefits to Scotland."
Featured Product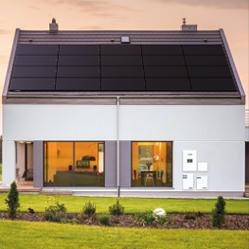 The Q.Home+ ESS HYB-G1 energy storage solution offers scalable storage capacity from 4.5 kWh up to 18.9 kWh and comes in a modular design for easy and fast installation. The system is offered in both DC-coupled and AC-coupled configurations and can connect up to 3 batteries in series using only one inverter and battery management system (BMS). The system includes an integrated backup power function for 100% of the rated inverter output to support critical loads in the event of power failure and offers remote monitoring using the QHOME+ web portal or QHOME+ ESS mobile app.