System will offset 75 percent of power needs for San Joaquin Valley farm's cold storage facility
DELANO, Calif.--REC Solar, a national leader in commercial solar electric system design and installation, today announced the completion of a 1 MW solar energy system for Vignolo Farms. Located in California's San Joaquin Valley, Vignolo Farms will offset 75 percent of its energy use at its cold storage facility with the four-acre array while significantly reducing its carbon footprint.

The installation of the solar energy system is the capstone in the farm's comprehensive sustainability portfolio, which includes on-site recycling of growing materials, drop irrigation to preserve water, and composting to enrich crops and reduce waste. Vignolo Farms, a third-generation, family-run farm that produces wine grapes and organic potatoes, is a leader in sustainable agricultural practices.
"Vignolo Farms knows that sustainability isn't a marketing campaign, but a real business asset," said Brett Dixon, president of Top Brass Marketing, the sales agent for all Vignolo Farms products. "We've seen a sharp uptick in customer demand for sustainable produce, so generating our own solar energy was a natural next move for us. REC Solar's track record as an affordable and reliable installer for a range of California farms made the decision to go solar even easier. "
REC Solar completed the installation on time and on budget, while working around the demands of a working farm. In addition to Vignolo Farms, REC Solar has installed solar systems for more than two-dozen large and small growers and cold storage facilities throughout the state. The roster includes Delano Growers, Peter Rabbit Farms and Amaral Ranches, many of which are family-owned farms in the Coachella and Imperial Valley regions.
"We're working with an increasing number of organic and sustainable farmers deploying solar energy not only out of a deep commitment to the land but also because of the clear business benefits," said REC Solar Director of Business Development Ryan Park. "Vignolo Farms is setting an example for California farms who want to dramatically reduce their energy output and lead the way in sustainable agriculture."
About REC Solar
REC Solar (REC Solar Commercial Corp.) is a national leader in solar electric system development, design and installation. Focused on making solar affordable and simple, REC Solar specializes in business, government and utility projects. REC Solar is committed to delivering high-quality systems while lowering the cost of solar power. REC Solar has installed more than 350 commercial systems nationwide in excess of 100 megawatts. For more, visit RECSolar.com or call (888) 657-6527.
Featured Product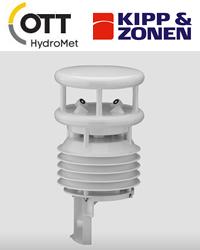 Colocation is a growing trend within the energy industry. A recent study from the US National Renewable Energy Laboratory suggested that installing floating solar arrays on US hydroelectric plant reservoirs could become an important new source of electricity. Recent studies suggest that installing floating solar arrays on US hydroelectric plant reservoirs could become an important new source of electricity. Learn about the advantages of both generation systems, tools to assure smooth operations, case studies, and challenges remaining in this emerging field. Download our whitepaper now!