On 19-22 May, 2014, international leaders from chemicals and plastics industry will convene in Singapore for CMT's 3rd Biobased World Asia to discuss current trends & future outlook of global as well as Asia's biobased industry.
Incorporating two key conferences – 4th BiobasedChem Asia & 8th Bioplastics Markets under one roof, 3rd Biobased World Asia will be a one-stop venue for all the latest updates on biobased chemicals & bioplastics market developments. With the spotlight on 'Developing the Asian Bio-Economy', the summit kick-starts on 19 May with a full-day Pre-Conference Workshop on 'Biobased Feedstock Conversion– Technologies & Economics' that will delve into biomass availability and infrastructure, conversion processes, derisking scale up/manufacturing costs, value proposition of products in the market place, and others.

Day 2 will mark the beginning of 4th BiobasedChem Asia track with speakers like Ralph L. "Skip" Boyce, President, Boeing Southeast Asia speaking on "Asia's Role in Aviation Biofuels" and Dr. Hirzun Mohd Yusof, Vice President, Sime Darby Plantation sharing a Plantation Owners' Perspective on 'Integrating Oil Palm Biomass Feedstock with Biobased Chemicals & Fuels'.
4th BiobasedChem Asia track also includes sessions on:
• From Commercialization to Adoption of Biobased Fuels, Chemicals & Bioplastics: Global Outlook on Key Push-Pull Drivers, Pitfalls & Forward Looking Trends – Andrew Soare, Senior Analyst, Lux Research Asia Pacific
• What does it Take to Commercialize Biobased Chemicals – Dr. Bhima Vijayendran, Managing Partner, Redwood Innovations
• Commercializing Production of Cellulosic Biomass to Bio-ethanol & Bio-glycols in Anhui Fuyang – Li Yonghua, CEO, Anhui Guozhen Biomass Power Generation and Mr. Li Wei, Chairman, Anhui Guozhen Group
• Proven Cellulosic Biomass-to-Fermentable Sugars Technology for Commercial Scale Production – Pierluigi Picciotti, Business Development Director AsiaPacific, Beta Renewables Spa
Morning of Day 3 will see combined sessions for both events starting with perspectives on Sugar/Starch Feedstock and Palm Biomass shared by Thai Bioplastics Industry Association and Agensi Inovasi Malaysia respectively. The rest of shared sessions for 4th BiobasedChem Asia and 8th Bioplastics Markets include:
• Lignocellulosic Biorefinery to Chemicals Platform – Philippe Lavielle, Chief Executive Officer, Virdia
• Solutions in Aggregating & Mobilizing Palm Biomass for High-Value Conversion in Bio-Refineries – Syed Salim Syed Ali, Senior General Manager ATD, Felda Agricultural Services
• Converting CO2 or Waste Derived Synthesis Gas to Chemical Products – Ken Lai, VP Asia Pacific, LanzaTech
• India: Bioplastics Gaining Momentum – Vineet Dalal, Vice President & Director of Global Market Development, Natur-Tec
• Outlook of the Global Bioplastic Markets – Fanny Liao, Director of Biofuel & Renewable Materials Project Committee, Far Eastern New Century Corporation
• Securing Sustainable Feedstock for Commercial Scale Replacement of Algae-based Polypropylene in South Asia – Michael Van Drunen, President, CEO and Founder, Algix
• Latest PLA Blends: Heat Resistant Bioplastics – Derek Atkinson, Business Development Director PLA Asia, Corbion Asia Pacific
Meanwhile, key presentations for 8th Bioplastics Markets are: 'China: Drivers Behind Asia's Largest Bioplastics Producer' by Iqbal Huq, Managing Director, Cardia Bioplastics. A brand owner's perspective, with insights on Bio-Material for Automotive Application from Faurecia and Mitsubishi Chemical Corporation and an End Users Perspective on Bioplastics Adoption from Olive Green.
Also covered in the 8th Bioplastics Markets track are sessions on:
• Supporting the Rapidly Growing Additive Manufacturing Industry – Rich Weber, Asia Pacific Commercial Director, Natureworks Asia Pacific Limited
• End-of-Life Strategy: Integrating Bioplastics into Existing Waste Management Infrastructure – Dr. Phietoon Trivijitkasem, Honorary President, Thai Bioplastics Industry Association and Thantawan Industry Public Co Ltd
More details are available on the conference website http://www.cmtevents.com/main.aspx?ev=14051718&=pu256240
Contact Ms. Grace at +65 6346 9147 for more details.
Featured Product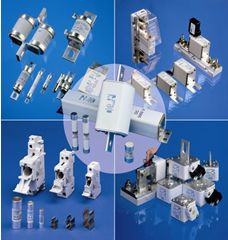 SIBA Fuses: your trusted source for all your circuit protection applications, from solar power to wind power. We are the world leaders in these applications and the most trusted name for your circuit protection needs. We have been working for over 70 years in semiconductor fuses, including ULTRA RAPID®, medium, and high voltage, standard European, miniatures, electronic fuses, and a wide range of DC rated fuses (24 VDC - 5000 VDC) for all types applications. We work with medium and high voltage fuses for protection of transformers, including submersibles, motors, medium and high voltage switchgear, compact substations, cable feeders, and high voltage capacitor circuits. New: Full line of PV UL Listed fuses and fuse holders. Contact us today for more information on our products and services.