With the cost of solar coming down, growing awareness of the benefits of solar power is emerging as a mainstream energy solution with widespread benefits for our health, our economy and the environment
ALBANY, NY – Today, Environment New York was joined at West Capitol Park on the Swan Street Steps by New York State Senator Betty Little, and Vice President of New York Solar Energy Industries Alliance (NYSEIA) David Sandbank, to release a new report; Shining Cities: At the Forefront of America's Solar Energy Revolution, ranking New York City in the top 20 of major cities for the amount of solar installed. The report provides a first-of-its-kind comparative look at the growth of solar in major America cities.

"Solar power is booming across the country and cities are at the forefront," said Heather Leibowitz. "As one of the top 20 major cities, New York City is a case in point."
With the cost of solar coming down, growing awareness of the benefits of solar power is emerging as a mainstream energy solution with widespread benefits for our health, our economy and the environment.
"Investing in solar is a sure bet for a brighter future," said Senator Betty Little. "Every step we can take to move away from a heavy reliance on fossil fuels and toward renewables like solar puts us on a more sustainable path. This report shows New York is doing well, but has the capacity to do much more. Innovation and technological advances are making solar more efficient and a better return on investment. We need to continue pushing ahead."
The report highlighted the benefits of solar energy including:
Solar energy avoids pollution—Pollution-free energy from the sun reduces air pollution that contributes to urban smog and global warming. It also helps save the massive amount of water that's normally consumed during the cooling of a fossil fuel burning power plant.
Solar energy protects consumers— Since solar has no fuel costs, it can protect us from the rising cost of fossil fuels.
Solar energy helps the economy— New York State has 5,000 solar jobs, growing by 52% since last year.
The top 20 solar cities in this report have more solar power within their city limits than was installed in the entire U.S. just six years ago.
"New York City is home to a wealth of industries and it is crucial that it continues to lead the way to nurture and build the solar industry," said David Sandbank, Vice President of NYSEIA. "With the support of our state and local government officials and the creation of the NY Sun-Initiative, we are well on our way to achieving this goal. It is very important that we continue our momentum and create more solar jobs while reducing our carbon footprint and dependence on traditional electrical power."
Assemblymember Frank Skartados agreed, though he could not attend the press conference. "Global warming, air pollution and the diminishing resources of fossil fuel are some pretty good reasons why our most populated areas, our Shining Cities, must invest in renewable energy sources," said the Assemblymember. "I commend the good work Environment New York is doing to focus attention on this critical matter by bringing information forward to the public and help lead the way towards a more sustainable solar powered New York."
Forward-thinking local leaders have helped make this happen by adopting policies that encourage investment in solar PV installations:
· City leaders can set ambitious and achievable goals and citizens and businesses can work with local governments to meet them. Cities can lead by example by putting solar on public buildings such as Rockefeller Center.
· Cities can adopt policies to advance solar power in their communities, including tax incentives, low interest loan programs and solar friendly zoning and building codes. Cities can also run "Solarize" programs that use bulk purchasing and educational campaigns to help neighbors "go solar" together; like the NY Sun-Initiative.
· City leaders can work with state government to ensure that they have strong programs to expand solar, including renewable energy standards, solar carve-outs or feed-in tariffs, net metering and community solar programs.
· City leaders can also demand a strong partnership with the Federal government to ensure that federal incentives such as tax credits are continued. And, that federal programs, such as the Solar America Cities and the Energy Efficiency and Conservation Block Grant programs continue to provide support and technical assistance to cities seeking to expand solar.
Assembly member Amy Paulin, Chair of the Assembly Committee on Energy, also commented on the report, although she could not be present in Albany. "I was pleased to learn that New York City ranks 8th and Buffalo ranks 34th in the nation for installed solar capacity," said the Assemblywoman. "I hope to see these rankings increase even further by continuing successful state programs, such as NY-Sun, and new initiatives, such as shared renewable energy programs. As the report recommends, all levels of government must implement policies to encourage renewable energy throughout New York."
"The sky's the limit on solar energy. New York City is a shining example of solar leadership," concluded Leibowitz. "But, we've barely scratched the surface of the potential to capture this pollution-free energy source. By committing to bold goals and expanding on the good policies we've adopted, we can take solar to the next level."
Featured Product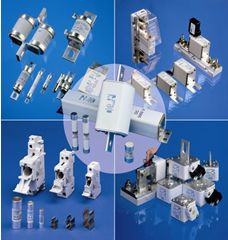 SIBA Fuses: your trusted source for all your circuit protection applications, from solar power to wind power. We are the world leaders in these applications and the most trusted name for your circuit protection needs. We have been working for over 70 years in semiconductor fuses, including ULTRA RAPID®, medium, and high voltage, standard European, miniatures, electronic fuses, and a wide range of DC rated fuses (24 VDC - 5000 VDC) for all types applications. We work with medium and high voltage fuses for protection of transformers, including submersibles, motors, medium and high voltage switchgear, compact substations, cable feeders, and high voltage capacitor circuits. New: Full line of PV UL Listed fuses and fuse holders. Contact us today for more information on our products and services.