Enable Energy team is uniquely qualified to assist emerging residential solar installers and developers as they rapidly expand their businesses.
SACRAMENTO, CA – April 14, 2014 – Industry veterans Eric Hafter and Todd Lindstrom announce the founding of Enable Energy, a technology, product development and business strategy consulting firm that channels the team's broad industry experience to accelerate the deployment of solar photovoltaic and thermal technologies, energy efficient lighting and energy storage. To fulfill this vision, Hafter and Lindstrom lead a team of experts in technology innovation, business strategy, project finance and government relations.

Current projects and client engagements cover the full range and scope of these disciplines, including renewable energy product development, international solar project development, advanced construction management, tax-equity fund creation, international energy-efficient lighting projects, and development of next generation solar racking and storage delivery systems.
For clients in residential and commercial solar markets, the Enable team is expert in formulating new product launch strategies and finding and exploiting new, more efficient and effective business practices in finance, construction planning and management, sales and creating new markets.
With a 12-year track record of residential solar installations throughout the western United States, the Enable Energy team is uniquely qualified to assist emerging residential solar installers and developers as they rapidly expand their businesses. "By embedding our team with an installer or developer's construction team, Enable can increase their speed to install and increase their customer's satisfaction, while reducing their overall construction and development costs," said Todd Lindstrom. "Emerging developers may have access to tax equity but they do not know how to effectively deploy it," added Lindstrom. "Our finance development team can assist clients in creating a residential fund quickly, at a low cost, and with a deep understanding as to how it will impact a client's overall operations."
Enable also helps solar companies with product launches. "Product launches can be tricky," said Eric Hafter. "Way too often, the product launch is overwhelming for a young company, or distracting for an established company. At Enable, we work with client companies to ensure that they remain disciplined and focused by leveraging our teams' knowledge and resources to accelerate their launch and market entry."
The Enable Energy team is also actively working on their own and with clients on compelling product innovations to address opportunities across the solar value chain, leveraging the team's long history of identifying needs and then creating, refining and bringing to market next generation product solutions. "Enable Energy is imagining and then creating new intellectual property for our clients that has the potential to further increase the absorption of solar into domestic and international markets, as well as to bring completely new products in energy storage directly into the home and business," said Eric Hafter. "The new racking technologies that we have under development will significantly reduce the cost and time required to install residential and commercial solar arrays, providing installers and developers with a range of significant benefits." In this regard, the company plans to announce a new commercial flat roof racking system later this spring.
Featured Product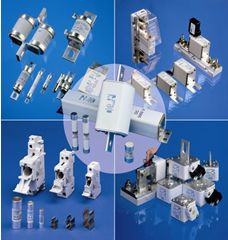 SIBA Fuses: your trusted source for all your circuit protection applications, from solar power to wind power. We are the world leaders in these applications and the most trusted name for your circuit protection needs. We have been working for over 70 years in semiconductor fuses, including ULTRA RAPID®, medium, and high voltage, standard European, miniatures, electronic fuses, and a wide range of DC rated fuses (24 VDC - 5000 VDC) for all types applications. We work with medium and high voltage fuses for protection of transformers, including submersibles, motors, medium and high voltage switchgear, compact substations, cable feeders, and high voltage capacitor circuits. New: Full line of PV UL Listed fuses and fuse holders. Contact us today for more information on our products and services.