"The International Showcase is the perfect opportunity for investors to get a primer on the opportunities available in the geothermal sector"
Washington, D.C. (April 15, 2014)—On April 22 (Earth Day), the Geothermal Energy Association will host the GEA International Geothermal Showcase, bringing together representatives from 34 countries and representing more than half of all geothermal projects worldwide.

"The International Showcase is the perfect opportunity for investors to get a primer on the opportunities available in the geothermal sector," notes Karl Gawell, Executive Director, Geothermal Energy Association (GEA). "Showcase participants will represent more than half of all geothermal projects worldwide. Together, these projects could mean over 10,000 MW of new geothermal power and would represent around $45 billion in new investment."
Recent reports have revealed that annual investment in geothermal was up in 2013 to approximately $3.2 billion. The countries at the Showcase represent 450 of the roughly 700 global projects and over 10.5 GW of the 12 GW of developing geothermal generation. These figures equate to over $40 billion of market investment in the global geothermal market. These data and more will be presented when GEA releases the results of its new U.S. and International Market Update exclusively to event attendees on April 22nd.
GEA is hosting the Showcase with support from organizations including the U.S. Trade and Development Agency, the Overseas Private Investment Corporation, the U.S. Agency for International Development, the U.S. Department of Energy Geothermal Technologies Office, the U.S. Department of State, U.S. Export-Import Bank, The World Bank, U.S. Department of Commerce, U.S. International Trade Administration, Inter-American Development Bank, Energy Sector Management Assistance Program and U. S. Energy Association.
The Showcase will also focus on geothermal project risks. This will be explored during the panel "How to Address and Reduce Geothermal Project Risks." Panelist Douglas Hollett, Director of the Geothermal Technologies Office at the United States Department of Energy speaks to the federal role in domestic geothermal energy: "The Department is focused on reducing the costs and risks associated with geothermal expansion, and works closely with industry, university, and national laboratory partners to meet the challenges facing the sector," says Hollett. "This will create a reliable pathway towards economical hydrothermal development and help make large-scale, cost-competitive EGS a reality."
Significant growth is expected in the global geothermal power industry over the next few years as countries in East Africa push projects toward completion. Kenya and Ethiopia are building power plants greater than 100 MW. For comparison the average size of a geothermal power plant in the United States is about 25 MW. A Showcase panel will delve into the Latest Geothermal Developments in East Africa, featuring panelists including Eng. Stanley Kamau, Director, Public Private Partnership (PPP) Unit, Ministry of Finance, Kenya; Dr. Silas Simiyu, Managing Director, Geothermal Development Company; and Gosaye Mengistie Abayneh, Director, Energy Studies and Development, Ministry of Water, Irrigation and Energy, Ethiopia. "The GEA International Geothermal Showcase serves a critical role in facilitating direct dialogue among the policy makers, industry representatives, and other stakeholders who are driving geothermal development in East Africa and worldwide. The forum provides a welcome opportunity for the global geothermal community to share policy and technical best practices and for industry players from around the world to connect and network in order to move projects forward," says Andrew Palmateer, Acting Deputy Director of the U.S.-East Africa Geothermal Partnership, a public-private partnership between the U.S. Agency for International Development and the Geothermal Energy Association, implemented through the U.S. Energy Association.
Mike Long, Vice President, Galena Advisors, a division of POWER Engineers, Green level sponsor for the Showcase, will also join the East Africa panel. Long notes: "POWER Engineers/Galena views the international market as the key growth sector in the geothermal industry. The GEA International Showcase provides a valuable opportunity to interface with key leaders from the international geothermal community. We are looking for project development plans, understand regional challenges and meet key decision makers."
Many of the event supporters including USTDA, Export-Import Bank, World Bank, OPIC, U.S. Dept. of State, and Inter-American Development Bank, will join a roundtable discussion on funding opportunities. Panelist Jamie Merriman, Country Manager and Renewables Sector Team Lead, USTDA remarks: "USTDA is delighted to support the 2014 GEA International Geothermal Showcase. In order to accomplish its mission of linking U.S. businesses to global infrastructure opportunities, USTDA builds partnerships between U.S. companies and overseas project sponsors to bring proven private sector solutions to developmental challenges. Events like this Showcase provide an important forum for us to exchange ideas with U.S. industry and learn about cutting edge U.S. technologies that can catalyze the development of geothermal power in our partner countries."
Mary Mervene, Managing Director, Structured Finance, Overseas Private Investment Corporation, will also join the roundtable discussion on funding opportunities. "OPIC is excited for the GEA Showcase to learn more about this expanding sector and how OPIC can play a larger role in geothermal projects worldwide," says Mervenne. "Geothermal has a great potential as a resource for future OPIC power projects, especially in Sub-Saharan Africa. OPIC is a key agency in President Obama's Power Africa Initiative, with goals to bring power access to tens of millions across the African continent. Geothermal is an abundant resource on the continent, and OPIC is proud to have recently provided support for a large and exciting geothermal project in Kenya's Great Rift Valley. We look forward to continuing to explore potential in geothermal, and the GEA conference is an exciting opportunity to do just this."
Joining the roundtable discussion, Tim Williamson, Deputy Director, Office of Alternative & Renewable Energy, U.S. Department of State says: "Geothermal energy offers a unique global opportunity to provide a reliable, consistent base load power source. Despite significant progress RD&D over the past 35 years, installed geothermal capacity represents just 6% of estimated 139 GW total global potential in 39 countries, as a result of risks associated with the legal, regulatory and financing frameworks make drilling, exploration and project management challenging. The most promising mechanism proposed to-date to reduce the risks associated with geothermal drilling is the Clean Technology Funds, which can be used to mitigate the persistent high risk associated with deep slim hole exploration and production well drilling. We're coming together on April 22 to work to make use of these funds and make geothermal a greater part of our energy future."
Pierre Audinet, Clean Energy Program Team Leader, ESMAP Program, The World Bank, will also participate in the Public Funding discussion. He remarks: "The World Bank's Energy Sector Management Assistance Program (ESMAP) is the lead agency and initiator of the Global Geothermal Development Plan, which works to transform the energy sector of developing countries by scaling up the use of geothermal power. The Global Geothermal Development Plan brings together financing from diverse international sources, including bilateral agencies and multilateral banks, and targets it at the primary obstacle to geothermal expansion: the initial, risky test drilling phase."
Another supporter of the event, the International Trade Administration, seeks to support US exports in these markets. Chandra Brown, Deputy Assistant Secretary for Manufacturing, U.S. Department of Commerce, International Trade Administration says: "As noted in our Renewable Energy Top Markets Study, the United States enjoys a strong and stable geothermal supply chain. As power demands continue to increase worldwide, the International Trade Administration is committed to supporting U.S. geothermal companies, helping them access foreign markets."
The following countries will be represented at the Showcase: Chile, Mexico, Costa Rica, Thailand, St. Kitts and Nevis, Spain, Croatia, Rwanda, Pakistan, Dominica, the Philippines, Nicaragua, India, Belgium, Germany, Nigeria, Colombia, Fiji, Iceland, Commonwealth of Dominica, Tanzania, Japan, Switzerland, Uganda, Kenya, Taiwan, New Zealand, Ethiopia, Indonesia, Romania, Turkey, Italy, and the United States.
At the International Showcase, GEA will bring together industry leaders for a media availability at 12:15pm ET to discuss the release of GEA's new, consolidated annual update on the U.S. and international geothermal industries, as well as geothermal trends and governmental policies in the U.S. and around the world. There will also be a dial-in option for journalists who can't attend in person. For more information, or to request press credentials, please contact Shawna McGregor, The Rosen Group, 917 971 7852 or shawna@rosengrouppr.com.
For more information about the International Showcase or to register for the conference, please visit http://www.geo-energy.org/events/April_22_2014_International%20GEA_Forum.aspx. For questions regarding sponsorships, please contact Kathy Kent at Kathy@geo-energy.org.
About the Geothermal Energy Association:
The Geothermal Energy Association (GEA) is a trade association comprised of U.S. companies that support the expanded use of geothermal energy and are developing geothermal resources worldwide for electrical power generation and direct-heat uses. GEA advocates for public policies that will promote the development and utilization of geothermal resources, provides a forum for the industry to discuss issues and problems, encourages research and development to improve geothermal technologies, presents industry views to governmental organizations, provides assistance for the export of geothermal goods and services, compiles statistical data about the geothermal industry, and conducts education and outreach projects. For more information, please visit www.geo-energy.org. Subscribe to GEA's newsletter here. Follow GEA on Twitter. Become a fan on Facebook.
Featured Product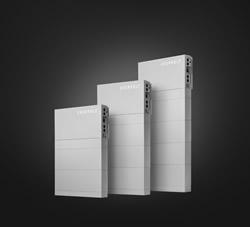 Offer homeowners best-in-class solar and energy storage in one money-saving bundle. Panasonic's new EverVoltâ"¢ Series modules come in 350W, 360W, 370W & 380W models and work seamlessly with their EverVolt battery storage - all warrantied by one of America's most trusted brands.