In a recent survey 53.3% of those asked said that expanding in the South African PV market was a priority over expanding into other Sub-Saharan African markets.
The new guide produced by PV Insider carried uses survey data of over 100 industry professionals and focused on the 'commercial development and sustainability of the South African photovoltaic market'. Within the guide firms stated which markets and for which applications they saw as the biggest growth opportunities. The guide revealed that 53.3% of companies will be focusing their business development spend on expanding in the South African market while 33.3% were focusing on other Sub-Saharan African markets. Only 13.3% stated that their main budget allocation would be towards cost reduction and technological development.

The guide asked other questions relating to business development in the African PV market which focused on revenue patterns, business development budgets and the profitability of new markets. The free guide can found at: http://goo.gl/lMQQCE
The guide was produced in conjunction with PV Project Development Africa 2014 (9-10 September, Johannesburg). The event will be focusing on the business development of the South African PV market discussing the commercial opportunities and sustainability.
If you would like any more information on the guide email: marco@pv-insider.com
About PV Insider
PV Insider are thought leaders in the PV Industry producing events and reports for global PV markets. They host annual events in: North America, South America, Africa and the Middle East. They have a subscriber database of over 30'000 to their newsletters and industry updates. To find out more visit www.pv-insider.com
Featured Product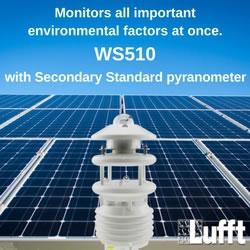 Professional weather sensors form the heart of large solar plants supporting their operation and performance. Lufft was the first manufacturer to combine several sensors in one housing, bringing the largest multiparameter weather sensor family with 19 members into being. Many of them are well-suited for solar site assessment and continuous monitoring. The most commonly used one is the WS600 delivering data on temperature, air pressure, wind, relative humidity and precipitation. Through its open protocol, it can easily be attached to radiation sensors e.g. from Kipp&Zonen. Other models have an integrated Silicon, Second Class or Secondary Standard radiation sensor.