In a recent survey 53.3% of those asked said that expanding in the South African PV market was a priority over expanding into other Sub-Saharan African markets.
The new guide produced by PV Insider carried uses survey data of over 100 industry professionals and focused on the 'commercial development and sustainability of the South African photovoltaic market'. Within the guide firms stated which markets and for which applications they saw as the biggest growth opportunities. The guide revealed that 53.3% of companies will be focusing their business development spend on expanding in the South African market while 33.3% were focusing on other Sub-Saharan African markets. Only 13.3% stated that their main budget allocation would be towards cost reduction and technological development.

The guide asked other questions relating to business development in the African PV market which focused on revenue patterns, business development budgets and the profitability of new markets. The free guide can found at: http://goo.gl/lMQQCE
The guide was produced in conjunction with PV Project Development Africa 2014 (9-10 September, Johannesburg). The event will be focusing on the business development of the South African PV market discussing the commercial opportunities and sustainability.
If you would like any more information on the guide email: marco@pv-insider.com
About PV Insider
PV Insider are thought leaders in the PV Industry producing events and reports for global PV markets. They host annual events in: North America, South America, Africa and the Middle East. They have a subscriber database of over 30'000 to their newsletters and industry updates. To find out more visit www.pv-insider.com
Featured Product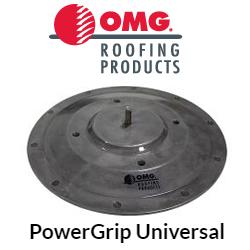 PowerGrip Plus Roof Mount System, a watertight structural attachment system used to secure ballasted solar racks and other equipment to roofs covered with thermoplastic (TPO and PVC) membranes. PowerGrip Plus is designed with wind performance in mind and offers ultimate tensile strength of 2,000 lbf. and ultimate shear strength of 1,075 lbf. Properly installed PowerGrip Plus units reduce rack movement and remaining watertight. PowerGrip Plus units are easy to install, saving both time and labor when compared to alternative options. A wide membrane skirt promotes easy welding in place, and the 15/8 diameter and 1/2 inch tall mount provides an optimal perch for securing brackets or struts. The exposed 1 inch tall and 3/8 inch diameter bolt and mounting stand are made from corrosion-resistant stainless steel and aluminum alloy for superior long-term performance.