Glasspoint Solar, the US based CSP technology provider and Brightsource Energy, the US based CSP developer will share their lessons learnt of the application of CSP for Enhanced Oil Recovery (EOR) at MENASOL 2014 (6-7th May, Dubai)
CSP Today is pleased to announce that Glasspoint Solar, the CSP technology provider, will be presenting in two weeks' time at MENASOL 2014 on using their CSP technology for enhanced oil recovery. MENASOL delegates will be given the opportunity of hearing from Glasspoint's Vice President John O'Donnell present a case study on the pilot project they are developing with Petroleum Development Oman (PDO) – the largest producer of oil and gas in Oman.

Glasspoint Solar and PDO are the first developers of CSP for EOR in the MENA region and the presentation will include a year's worth of performance data for MENASOL delegates to analyse and learn from. "Solar thermal applications that bring compelling economics to targeted industrial markets will be instrumental in shaping the future of CSP," said O'Donnell. "CSP has previously been focused only on electric power generation. As technologies improve and bring the costs of solar steam to price points competitive with fossil fuels, we're seeing new markets open as well, including solar EOR and desalination. Solar EOR delivers strong returns and conserves valuable natural gas resources'.
GlassPoint's 7MW solar EOR project uses Enclosed Trough technology, which encloses the solar collectors inside an industrial glasshouse to protect the system from the high winds and dust common in oilfields throughout the Middle East. The project was commissioned in February 2013 and produces an average of 50 tons of emission free steam per day to facilitate heavy oil extraction. The application is an important development for Oman, liberating gas to power economic and industrial growth while enabling continued expansion of EOR, which now uses nearly a quarter of all natural gas.
Tom Riley, Senior Advisor to CEO, BrightSource Energy will also be presenting on BrightSource Energy and Chevron's CSP for EOR demonstration facility, the Coalinga plant. The facility is the world's largest solar thermal EOR demonstration facility with 29MW of solar to steam being generated on the site in California.
Glasspoint and BrightSource Energy, with their experience in this industrial application of CSP, can replace a significant amount of the natural gas used for EOR, 80% in Oman alone, with the steam produced by solar. This is a long term solution for the oil producing countries in the MENA region such as Oman, Kuwait, Saudi Arabia and more. The natural gas can be saved for exporting or redirected to the private sector in these markets.
To read more about Glasspoint Solar and BrightSource Energy's presentations at the MENASOL conference in two weeks on the 6-7th, May in Dubai, view the agenda here: http://goo.gl/U8E0gY or contact Sarah Kingham at sarah@csptoday.com
Featured Product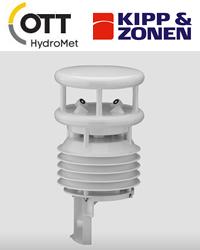 The WS50PV is an affordable, compact all-in-one weather sensor measuring the most critical parameters for commercial and industrial PV monitoring. Equipped with a suite of professional measuring sensors, the WS50PV can handle air temperature, relative humidity, barometric pressure, wind direction, and wind speed in one efficient housing to simplify mounting. Add an external temperature or rain sensor to the single-wire digital Modbus interface for fast and easy integration. The WS50PV is the tool you need for unlocking solar energy performance.