Google's $100 million commitment is its third in rooftop solar projects – has invested $1 billion overall in sustainable energy; Milbank has represented Google in multiple renewables investments
NEW YORK (April 28, 2014) – Milbank, Tweed, Hadley & McCloy LLP advised Google Inc. in its agreement with SunPower Corporation to invest a total of $250 million in a program to help homeowners finance residential solar power projects. Google is investing $100 million and San Jose, California-based SunPower is committing $150 million, which will permit thousands of homeowners to lease solar equipment from SunPower.

This is Google's third investment in rooftop solar and 16th overall in renewables. The Mountain View, California-based tech giant has invested a total of more than $1 billion in sustainable energy projects that generate more than two gigawatts of electricity, or enough for 500,000 U.S. homes.
Milbank project finance partner Roland Estevez and tax partner Mark Regante led the Milbank team counseling Google. Alejandra G. Garcia and Lysondra Ludwig were the associates on the team.
Mr. Estevez said, "Google has made many investments in powering its own facilities with green energy, and toward making renewables such as wind and solar available to other business and residential users. The company is taking an important role in helping families make sustainable and cost-efficient energy decisions, and Milbank is pleased to represent Google in furthering its commitment to the efficient use of renewable resources."
Google has led the way among large tech companies, many of which are now buying or investing in green energy plants as a way to reduce their carbon footprints.
Milbank has advised Google on a number of its green energy acquisitions and investments.
Featured Product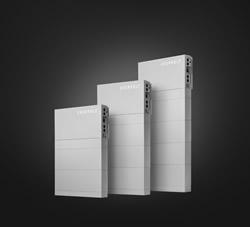 Extract maximum power production from every roof size and shape. HIT® AC Series combines the module efficiency of Panasonic solar panels with the intelligence of Enphase microinverters. A built-in IQ 7X microinverter with Individual MPPT (Module-level Power Point Tracker) tracking helps deliver an all-in-one module that offers design flexibility, reduced installation time, and a higher ROI. Field-replaceable microinverter with no DC wire management required yields lower cost of ownership.