Jorge Rosenblut, President of Endesa Chile, one of the largest utilities in the country, stated last week the urgent need for Chile to reactivate the electricity sector.
Last week the President of Endesa, one of the biggest utilities in Chile, gave a speech at the Enersis annual convention (Enersis is part of the Endesa Group). He urged the new government to focus on the development of local sources of energy that are both sustainable and competitive.

Chile is historically known for lacking internal conventional energy resources. This situation has made the country import the fuels needed for electricity generation, and thus making them dependent on their partners' economy fluctuations.
According to Rosenblut, the import of fuels represents between 4% and 5% of the overall imports that arrive in Chile. To overturn this situation he stated the need to invest in local energies that would reduce the energy dependence of the country.
Among the natural resources that Chile holds, solar radiation is one that has not been fully exploited yet. However, with the approval of the new renewables objectives (20% of renewable generation by 2025) this situation will be changing in the next few years.
At present there is an 110MW CSP project being developed by Abengoa Solar, which will serve as proof of concept in the country. Many other projects are under planning in the country, which have to potential to source the Endesa's President's request for the development of sustainable and competitive energy resources in Chile.
On the 27th and 28th of May the international CSP industry will gather at ChileSol 2014 in Santiago de Chile to discuss the development of CSP projects in the country. Leading companies such as Abengoa, SolarReserve and BrightSrouce Energy will be joined by local authorities such as the National Commission of Energy, the CDEC-SIC and CDEC-SING among others.
For more information on ChileSol 2014 visit:
http://goo.gl/gihUfH
Or contact Mercedes Galíndez at mercedes@csptoday.com
Featured Product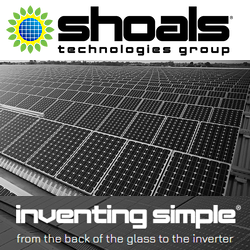 Inventing Simple® isn't just a slogan to us, it's a way of life. Using simple plug-and-play ideology, we revolutionized solar installations in 2003 with our Interconnect Systemâ"¢. Our harnessing system is now the gold standard EPC's use around the world. By using simple ideas, we are making solar energy a more affordable and clean power source for future generations.