Swinerton Renewable Energy builds 18 MW project in Fresno County
The Westlands Solar Farms site is now operational and employs more than 77,000 solar modules mounted on Array Technologies' DuraTrack™ HZ single-axis tracking technology. The 18 MW solar project was constructed by Swinerton Renewable Energy, a world-class turnkey solutions provider. The power produced by Westlands Solar Farms will be sold to Pacific Gas & Electric under an established Power Purchase Agreement (PPA).

Located on 85 acres of land near Interstate 5 in Fresno County, the installation is expected to generate more than 42,000 MWh per year which is enough power to supply about 4,000 average California homes with clean, renewable energy.
The DuraTrack HZ was chosen for the Westlands Solar Farm based on its unparalleled installation rates which are second to none in the solar tracking industry. By utilizing Array Technologies' advanced DuraTrack HZ product design, pre-site component kitting and best practices training, Swinerton's team was able to install more than 1.5 MW per day (~5,000 modules) during peak construction.
About Array Technologies:
Array Technologies is the worldwide market leader in tracking solutions for utility, commercial and residential solar electric systems, with nearly 2 gigawatts shipped and installed across the globe. Array's innovation and leadership in ground mount fixed-rack and solar tracker design has established the industry standard for cost-effective, robust, reliable and easy to install PV solutions with over two decades of field experience. Headquartered in Albuquerque, NM, Array Technologies' ground mount solutions are engineered and manufactured in the USA. For more information about Array Technologies, Inc., please visit arraytechinc.com.
About Swinerton:
With over 3 GW of power generation and 630 MW of solar power expertise, Swinerton Renewable Energy offers turnkey solar power solutions for utility-scale and distributed-generation projects, including EPC and O&M services, warranty wraps, performance guarantees, and its industry-leading monitoring and SCADA platform, SOLV™. Recognized nationally since 1888, Swinerton is the preferred builder and trusted partner in every market it serves—proudly leading with integrity, passion, and excellence. For more information on Swinerton, visit the company's blog, Facebook, Flickr, and LinkedIn or follow Swinerton Renewable Energy on Twitter.
Featured Product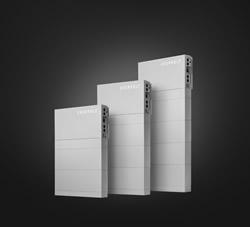 Panasonic's Total Home Energy System is built to deliver. The same battery technology we use to power the world's most advanced electric cars is now available to power your home. But it doesn't stop there. The all-in-one renewable energy system pairs Panasonic solar panels with Evervoltâ"¢ batteries to offer your customers a complete solar + storage solution, manufactured and warrantied by a company you know you can trust. In stock now.