Innovative Solar Systems' 35 MW solar farm project in Cleveland County has been approved for interconnection to Duke Energy's electrical grid, the company learned this past week.
Asheville, NC May 17, 2014

The large-scale solar farm developer in Asheville, N.C., said Friday the company will be securing an owner, financing, and investor for this project now that it has passed the last hurdle of Duke Approvals. The project should be commissioned and on line in mid- to late-2015. This project is one of many large-scale utility farms planned for 2014.
Innovative Solar Systems boasts a long track record of developing solar farm projects in North Carolina and the nation, according to John Green, Chief Executive Officer and Managing Partner.
Green said the company is passionate about clean, green energy, and its focus is to design and develop at least 1GW of solar farm projects in 2015 in the United States while expanding into more global markets to support off-grid, tied systems as well as on-grid utility interconnected systems. ISS's solar farm projects in the United States have come to be known as the benchmark for quality and reliability.
The newly approved 35MW project in Cleveland County will utilize Advanced Energy Inverters to minimize field wiring and maximize the overall returns of the system. Deck monitoring systems with remote diagnostics will be employed to insure that the solar farm power generation plant is always producing maximum power output on any given day or time.
This solar farm project should provide enough electricity in Cleveland County to power at least 7,500 average-size homes. For information on this project or others under development with Innovative Solar Systems, call (828)-215-9064.
Featured Product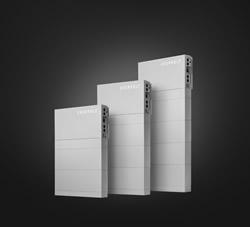 Offer homeowners best-in-class solar and energy storage in one money-saving bundle. Panasonic's new EverVolt™ Series modules come in 350W, 360W, 370W & 380W models and work seamlessly with their EverVolt battery storage - all warrantied by one of America's most trusted brands.