Wood Heat Association to boost representation of low carbon wood heating, supported by the Renewable Energy Association
The Renewable Energy Association (REA), the UK's largest not-for-profit industry association for all renewable energy technologies, will today welcome the newly formed Wood Heat Association (WHA) as an affiliate trade association. The announcement will be made later this morning by REA Chief Executive Dr Nina Skorupska and the WHA's Neil Harrison at the All-Energy Exhibition & Conference in Aberdeen [1].

Wood heat is the fastest growing source of low carbon heating for UK homes and businesses under the Government's Renewable Heat Incentive (RHI). Biomass accounts for 56% of investment and over 90% of energy generation under the scheme between 2010 and 2012, demonstrating its excellent value-for-money. The 700+ companies across the UK wood heat supply chain support approximately 13,500 jobs.
The WHA was founded in interim form last year by wood heat companies seeking to establish a single trade body to represent the modern UK wood heating industry, from equipment manufacturers and installers to fuel producers and distributors. The WHA Interim Board decided to establish the WHA as an affiliate association to the umbrella trade body the REA. Under the partnership, the WHA will benefit from the REA's back-office support and proven policy expertise in much the same way as the Solar Trade Association (STA), which affiliated to the REA in 2011.
Julian Morgan-Jones, MD of South East Wood Fuels and Interim Chairman of the WHA, said:
"This is an exciting time for the wood heat industry. Wood heat is rapidly becoming one of the major players in UK renewables. As the industry grows, it is increasingly important to establish a clear identity and a strong voice to Government and stakeholders. The REA is already doing great work here so there's no need to reinvent the wheel, which is why we are very happy to be working with them.
"Our number one focus is securing the future of the RHI beyond 2016. Beyond that, we are also working to professionalise the industry so it is well equipped to tackle the challenges ahead. An important first step is to raise awareness and standards across the wood heat supply chain: from boiler design, manufacture and installation to the safety, quality and sustainability of wood fuel. Together we're seeking to encourage more joined up thinking between fuel suppliers and equipment installers."
The RHI, which is the key driver of the UK wood heat market, launched for medium and large scale commercial, industrial and public sector projects in 2011, following a political campaign led by the REA. Last week both Houses approved amendments to the non-domestic RHI that will double the tariff for large biomass projects (1MW+), from 1p to 2p/kWh. This will boost the market, while retaining the position of biomass as the cheapest source of low carbon heating for the taxpayer. The amendments will also add and improve support levels for a range of other technologies, such as geothermal heating [2].
Additionally, the launch of the domestic RHI for households last month is expected to raise awareness and drive sales of wood heating equipment and fuel, as well as solar hot water systems and heat pumps [3]. Wood heat and other forms of low carbon, renewable heat are now increasingly economically attractive compared with fossil fuel and electricity-based heating.
Dr Nina Skorupska, REA Chief Executive, said:
"One of the REA's key objectives is to empower its members to achieve sustainable growth. As individual technology sectors reach that tipping point, they begin need a more distinct voice to Government and stakeholders, with dedicated resources, to keep the momentum going. We are giving the wood heat industry that extra level of support to achieve exactly that.
"The REA consistently champions the benefits of all renewable energy sources, which all help reduce our reliance on imported and polluting fossil fuels while offering exciting opportunities for jobs and growth in innovative businesses. The WHA will drill down more deeply into the specific benefits of wood heating as a key part of a sustainable bio-based economy, helping households and businesses cut their heating costs as well as their environmental impacts."
All corporate WHA members will automatically be given membership to the REA's existing Biomass Heat Group (BHG), and vice versa, with the two groups set to run in parallel until at least 2015. The two groups will work closely together, with the WHA building on the BHG's expertise in policy to raise standards within the industry and awareness among the general public. The BHG, which already boasts 180 member companies, will also benefit from the new ideas and energy brought by WHA members.
The REA also hosts the UK Pellet Council, which is the UK licence holder for the European ENplus standard for wood pellet fuel quality. The UK Pellet Council works closely with key certification bodies such as HETAS and Woodsure, while the REA's subsidiary company REAL runs the Renewable Energy Consumer Code, which has close links to MCS. These strong relationships will help the WHA deliver on its objective of professionalising the wood heat industry with the development of robust standards, especially for larger wood heat installations not covered by the MCS scheme.
The affiliation will be announced by REA Chief Executive Dr Nina Skorupska and the WHA's Neil Harrison at the All-Energy Exhibition & Conference in Aberdeen later today.
Summary of REA speaking slots at All-Energy – click here to download the exhibition floorplan
Ø 21 May, 16:00-17:30 Gordon B: 'Wave and Tidal 3: Environment and Consenting'
o Chaired by Dr Stephanie Merry
Ø 22 May, 10:30-12:15 Room 18: 'Bioenergy 1: Biomass'
o Chaired by Dr Nina Skorupska
Ø 22 May, 13:30-15:00, Room 18: 'Bioenergy 2: Biofuels, Biogas and Energy from Waste'
o Chaired by Dr Nina Skorupska
o David Collins to present on 'Financial incentives for Anaerobic Digestion'
All-Energy is also the venue for a meeting of the REA's Ocean Energy Group with Head of Marine Renewables Dr Stephanie Merry, while Biogas Scotland Manager Jenny Grant will explain the Association's policy priorities for unlocking the potential of anaerobic digestion in Scotland. REA Policy and Membership staff will be available on Stand K01 throughout the show to take queries from members and stakeholders.
Key facts on the UK wood heat industry from the REA's recent state-of-the-industry report REview [4]
Ø Manufacturers, installers and project developers for biomass boilers and wood stoves turned over £600 million in 2012/13, sustaining 4,510 jobs in 210 companies.
Ø Additionally, 519 companies producing and distributing wood fuel in the UK turned over £1.3 billion in 2012/13, sustaining 8,960 jobs.
Ø Wood heat accounts for over 90% of renewable heat generation under the RHI to date, while log-burning stoves have long been popular without financial support from the Government.
Ø Between 2010 and 2012, £760 million was invested in heat from bioenergy. This accounted for 56% of the total investment in renewable heat over the period. This share is expected to increase to 85% over the period 2013-2020. The vast majority of investment in heat from bioenergy to date has been in wood heat, although investment in biomethane from anaerobic digestion ("green gas") is also expected to increase significantly to 2020.
Ø Overall, renewable heat generation has grown on average by 11.3% between 2009 and 2012. This annual growth rate needs to increase to an average of 18% through to 2020 to achieve the Government's indicative 2020 target of 12% renewable heat, as well as the binding 2020 target of 15% overall renewable energy (including renewable electricity and transport fuels).
Featured Product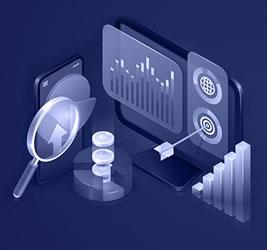 At Precedence Research we combine industry-leading insights with ground-breaking research techniques to help our clients successfully address their unique business challenges and achieve mission-critical goals. Our suite of services is designed to give tailwinds to businesses.