Established energy market intelligence provider, ICIS, has announced the launch of The Carbon Markets Almanac 2014 at Carbon Expo in Koelnmesse, Cologne.
The almanac provides a top-level view of global efforts to combat climate change with cap and trade systems, highlights key design characteristics of the different schemes worldwide, and includes breakout stories and spotlight articles discussing specific system features and overarching issues concerning emissions trading.

Leading market intelligence provider ICIS has launched The Carbon Markets Almanac 2014 to coincide with the Carbon Expo in Koelnmesse, Cologne. The almanac gives a top-level view of global cap-and-trade systems, explains key design characteristics of the different schemes, and examines specific system features and overarching issues in the carbon arena.
"The Carbon Markets Almanac 2014 offers a well-rounded introduction to carbon trading markets globally," states Ingo Tschach, Head of Market Analysis , ICIS. "As well as providing an informed overview of each of the different schemes in operation, it explains the outlook for each and, crucially, describes some of the key facets such as auctioning and linking. These concepts can prove tricky for anyone not involved directly in carbon trading activities in specific markets globally."
Drawing on ICIS' 30 years' experience of providing pricing information, news, analysis and consultancy to buyers, sellers and analysts, The Carbon Markets Almanac 2014 is a unique report covering global carbon trading markets in section-by-section detail. It is being launched at a time of significant growth for ICIS, who now has a team of analysts and journalists based locally in Europe, North America and China. ICIS' analysis is based on the company's pioneering behaviour-driven Timing Impact Model, which is able to explain why oversupplied carbon markets will not always trade at the price floor (or 0 if no price floor exists).
With emissions markets at the heart of climate policies at state, national and international levels, business and financial institutions worldwide are stepping forward to make these markets work – and to make clean energy investments profitable. Being held 28-30 May 2014 at Koelnmesse, Cologne, Carbon Expo brings together business, finance institutions and governments, providing a global platform for exploring the detailed development of carbon markets and carbon footprint related activities.
To obtain a copy of The Carbon Markets Almanac 2014, please visit ICIS in Hall 11.1, stand A-030 at Carbon Expo 2014.
ICIS is also hosting a free-to-attend seminar on Day 2 of Carbon Expo. Presented by Director of Market Analysis, Jan Frommeyer, and lead analyst for EU ETS at ICIS, Philipp Ruf, the seminar will provide trade-active carbon market professionals with exclusive insight into why ICIS expects EU Emission Allowances (EUA) prices to double by 2015.
Jacqueline Savory
Senior Marketing Manager
Email: jacqueline.savory@icis.com
Direct: +44 208 652 4490
Mobile: +44 78256 80550
About ICIS
ICIS is the world's largest petrochemical market information provider and has fast-growing energy and fertilizer divisions. Our aim is to give companies in global commodities markets a competitive advantage by delivering trusted pricing data, high-value news, analysis and independent consulting, enabling our customers to make better-informed trading and planning decisions. We have more than 30 years' experience in providing pricing information, news, analysis and consulting to buyers, sellers and analysts.
With a global staff of more than 800, ICIS has employees based in Houston, Washington, New York, London, Montpellier, Dusseldorf, Karlsruhe, Milan, Mumbai, Singapore, Guangzhou, Beijing, Shanghai, Yantai, Tokyo and Perth. ICIS is a division of Reed Business Information, part of Reed Elsevier Plc.
About Reed Business Information
At Reed Business Information we provide information and online data services to business professionals worldwide. Customers have access to our high-value industry data, analytics, information and tools. Our strong global brands hold market-leading positions across a wide range of industry sectors including banking, petrochemicals and aviation where we help customers make key strategic decisions every day. RBI is part of Reed Elsevier, a leading global provider of data, information and solutions for professional customers.
About Reed Elsevier
Reed Elsevier is a world leading provider of information solutions for professionals. We help scientists make new discoveries, lawyers win cases, doctors save lives, corporations build commercial relationships, insurance companies assess risk, and government and financial institutions detect fraud.
Featured Product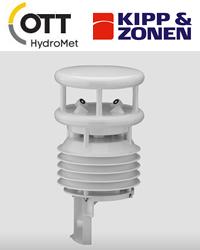 The WS50PV is an affordable, compact all-in-one weather sensor measuring the most critical parameters for commercial and industrial PV monitoring. Equipped with a suite of professional measuring sensors, the WS50PV can handle air temperature, relative humidity, barometric pressure, wind direction, and wind speed in one efficient housing to simplify mounting. Add an external temperature or rain sensor to the single-wire digital Modbus interface for fast and easy integration. The WS50PV is the tool you need for unlocking solar energy performance.