Press Statement Power: Nigeria to supplement gas with renewable energy
Press Statement

Power: Nigeria to supplement gas with renewable energy
In its resolve to improve rural electricity supply, the Federal Government has disclosed plans to utilise renewable energy, especially solar, to complement gas-flared plant as it could be deployed immediately, if it had access to the appropriate technology.
The Minister of State for Power, Honourable Mohammed Wakil stated this on Monday in Abuja, while receiving a delegation from Super Solar Nigeria Limited, led by former Information Minister, Professor Jerry Gana.
The minister stated that it was not palatable to know that 70 per cent of Nigerians live in rural areas, whereas access to electricity was very low.
Wakil said the Ministry of Power was putting finishing touches to the Presidential Initiative on Renewable, which he said, would be the fore-runner to the National Policy on Renewable, at the threshold of being promulgated.
He assured new investors in the renewable energy sub-sector of attractive incentives that would enable them to recoup their profit sooner than expected, adding that government would soon give tax incentives and waivers to them.
He said: "Nigeria is prepared to key into the global interest in renewable energy because of its clean nature, adding that the Public Private Partnership (PPP) model is assured of government support, as it will help the country fast-track power generation aimed at meeting the existing gap."
Leader of the Super Solar Group, Professor Jerry Gana, said the delegation's plan was to complement the passion to deliver on power by President Goodluck Jonathan-led administration.
He said the Super Solar Group was ready to deploy a new technology across Nigeria, adding that up to 3,000MW could be generated with the support of government in no distant future.
He assured the minister that the goal of government in achieving uninterrupted power supply, would soon be actualised, as the project would give the required breathing space, pending the resolution of gas to power issue.
Featured Product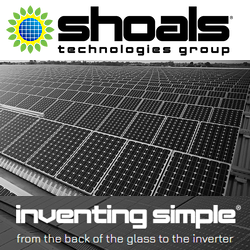 Inventing Simple® isn't just a slogan to us, it's a way of life. Using simple plug-and-play ideology, we revolutionized solar installations in 2003 with our Interconnect System™. Our harnessing system is now the gold standard EPC's use around the world. By using simple ideas, we are making solar energy a more affordable and clean power source for future generations.